Who made the biggest deals of 2018?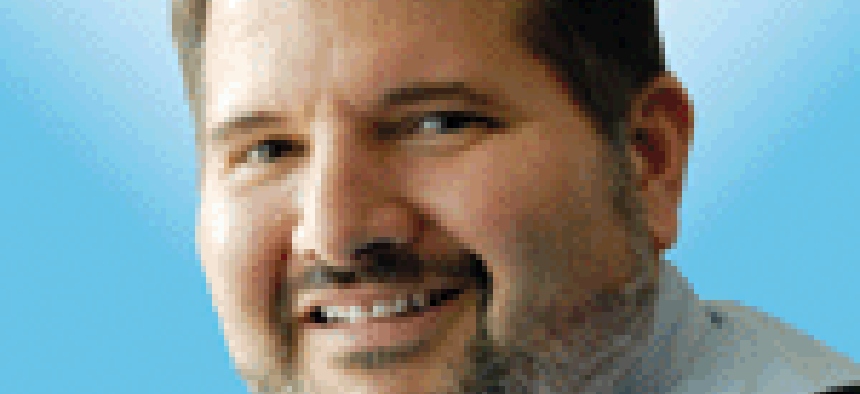 After going through a relative lull for a couple years, the government market is coming off its second straight year of strong mergers and acquisitions with private equity firms leading the way with some of the most significant deals.
In 2018, there were 94 closed transactions in the government IT and professional services space we cover compared to 103 in 2017. By contrast, 2016 saw 70 closed deals and 2015 had 80.
With help from investment bank R.W. Baird, we've collected all the deals that closed during 2018. It is important to note that there are some significant deals that were announced in 2018 but didn't close until 2019. Those lists are not included in our roundup.
With the help of bankers at Baird, KippsDeSanto and The McLean Group as well as input from out editorial staff (myself and Senior Staff Writer Ross Wilkers) we've picked 10 deals and dealmakers that stand out in a busy market.
Single Best Deal
The creation of Perspecta, which combined the U.S. public sector business of DXC Technologies with Vencore and KeyPoint Solutions.
Deals of the Year:
Several trends emerge in looking through the list and determining our top deals of the year.
First, 2018 was not an active year for large strategic deals with the exception of two blockbusters --the formation of Perspecta and General Dynamics' acquisition of CSRA for $9.7 billion.
The structure of the deal to make Perspecta makes it difficult to ferret out the value. DXC received $1 billion in "consideration" and Veritas, former owner of Vencore and Keypoint, received $400 million in cash.
This was a divestiture for DXC Technologies as well as an exit for Veritas. One could argue that Perspecta is more of an example of the other trend we spotted in the roundup -- 2018 was a great year for private equity.
The market saw the formation of several new private equity-backed platforms. Because of the number of deals and the diversity of capabilities they represent, it is apparent that private equity firms see ample opportunities in the federal market to make investments and reap substantial returns.
Veritas is a great example. They exited one investment through the Perspecta deal but almost simultaneously bought the U.S. public sector business of PwC to create Guidehouse, a new platform for making more acquisitions.
Arlington Capital Partners is another veteran. After the sale of Polaris Alpha to Parsons, Arlington went on two create a pair of new platforms with the acquisition of Integrity Applications Inc. and the federal business from Black Box, now called Tyto Ahtene.
Another platform was created by Enlightenment Capital, which formed EverWatch by pulling together existing portfolio companies and acquiring companies like Emagine IT, Systems High Corp. and Dynamic Engineering Solutions.
Acacia Capital pulled out the services portion of Intelligent Decisions to create Applied Insight, which then acquired Organizational Strategies Inc. and in February made two more deals.
New Mountain Capital's acquisition of MAG Aerospace is noteworthy for that single deal, but it gains more significance when you consider how quickly they started adding to that platform. 
The deal for MAG Aerospace closed in early June and by the end of June they added North American Surveillance Systems and then in August they added Ausley Associates.
Alion Science and Technology was acquired by Veritas in 2015, then made their first major deal through the acquisition of MacAulay-Brown. The MacB deal is significant because it pushed Alion over $1 billion in annual revenue, which moves it to the upper end of the middle tier. This not only expands what opportunities they can pursue but could make them a more attractive takeover target for larger strategic buyers.
And the strategic buyers weren't idle. As we mentioned, General Dynamics made the blockbuster deal for CSRA that closed in April 2018. We recently reported on the progress they've made and where they see opportunities moving forward.
SAP National Security Services (a subsidiary of the German software company) made two deals in 2018: the acquisition of Technology Management Associates which added intelligence customers and C4ISR and engineering services, and a second deal for Apex Expert Solutions.
SAP NS2's dealmaking is a great example of how a contractor can continually adjust its capabilities to adapt to market demands and pursue new opportunities.
The same can be said for Parsons Corp. and its acquisition of Polaris Alpha.
Parsons is best known as an engineering and professional services firm, but the acquisition of Polaris Alpha brought the company capabilities in more solution and product-focused work around the electromagnetic spectrum, cyber and space.
The acquisition of Polaris Alpha follows a string of deals Parsons has made since 2011 to move into areas adjacent to its heritage. They may also have helped lay groundwork for Parsons to undertake an initial public offering.
ASGN Inc.'s acquisition of ECS Federal fits into its own category in many ways. ECS was majority owned by its founder Roy Kapani, but it had a minority investor in the private equity firm Lindsay Goldberg. The sale marked an exit for both.
ASGN is a holding company with over $3 billion in total revenue. ECS has continued as an operating company for ASGN and is moving quickly to break the $1 billion barrier.
As part of a publicly traded holding company, ECS has found a long-term home and can invest accordingly. In January of this year, it closed its first deal since the ASGN acquisition in the buy of DHA Group.
Of course, there are other notable deals in the roundup that didn't make our top deals of the year. CACI International, Maximus, Calibre, PAE and Serco are all strategic buyers who made deals in 2018.
CACI also is likely in the early running to be a 2019 dealmaker of the year with its acquisition of LGS Innovations for $750 million. That deal closed March 1. And we'll watch for Parsons' possible IPO too.
A common question we receive is whether we'll see as many deals this year as last. I think we will. And for more on predictions, see the video interview we conducted with Kevin DeSanto at KippsDeSanto.
We reviewed their annual M&A survey and discussed some of the major drivers behind the M&A activity.