Dell forms stronger bonds with distributors in federal market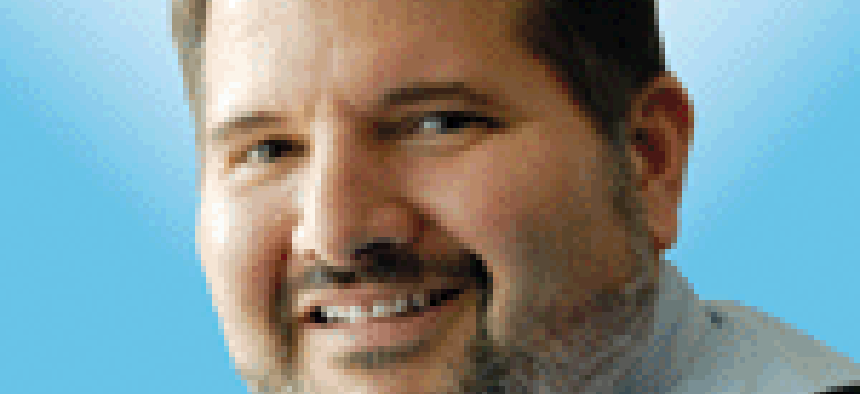 Dell Technologies has launched a new program, through which it will work closer with three distributors as way of providing more support to small and mid-sized partners.
Dell Technologies has expanded its relationships with three distributors in the federal market in a move officials say will increase how much support the company can offer its small business and mid-tier partners.
As Dell EMC executive Kelli Furrer explained to me, the move also allows customers easier access to Dell Technologies' overall portfolio that includes products from Dell, Dell EMC, Pivotal and VMware as well as other items under the umbrella.
"It is all about simplifying," said Furrer, vice president, federal channel and alliances for Dell EMC.
Dell began working with distributors in the federal market about two years ago and is now broadening its network. The company is working closely with three distributors: Carahsoft, Ingram-Micro and Arrow Electronics, which owns immixGroup.
Dell's small business and mid-tier partners often don't have the resources on their own. Dell also didn't have the resources to support them. But by pulling in the larger distributors, Furrer says Dell can provide the support smaller and mid-sized partners need.
The distributors are "experts in the federal contracting and already have large marketing programs," she said.
"Our strategy is to bring more integrated solutions from the bottom of the stack to the top," Furrer said. "And we wanted our small and mid-size partners to have the same benefits that our large partners have in bringing those solutions to the market."
More resources for marketing and distribution will drive more growth for Dell and its partners, she said.
These distributors have the resources to support the entire Dell Technologies portfolio, she added.
Dell is engineering its solutions to work better together from hardware to software to infrastructure, so "when a partner chooses to go with the full portfolio it'll pay dividends in performance and save costs," Furrer said.
With this new approach to distribution, Dell partners sign up with one of the distributors for two years after which they can renew annually, unless they want to switch to a different distributor.
This is a closed distribution model. So during those two years, Dell's job is to work with the distributor to make sure the partners that have signed up with them are growing and thriving, she said.
"This makes sense in federal because these are complex solutions and the sales cycle can be so long," Furrer said.
Many of these small and mid-size companies were direct partners for Dell, but the company doesn't have the same level of resources to devote to each of them. But moving to a distributor model will give them more support.
"They will see more intent and focus on their businesses in the form of experts, marketing support, advanced logistics and more sales enablement and demand generation," Furrer said. "We just didn't have the same resources before."
Dell created the direct model and had tremendous success growing the business, but Furrer was quick to point out to me that in the federal market, Dell has always relied on the channel. Traditionally, 80 percent of federal sales go through the channel, she said.
This new program is just an evolution of that legacy.
Customers have also been an important driver for this change, she said.
"Our customers have asked us to be more Dell Technologies. They don't want to have a Dell-EMC rep here and the have to speak to a VMware person and then someone from Pivotal," Furrer said.
"They want joint account planning and they want us to come in with a full solution. This is a great way to simplify the customers' engagement with Dell Technologies."