3 takeaways from Oracle's latest JEDI filing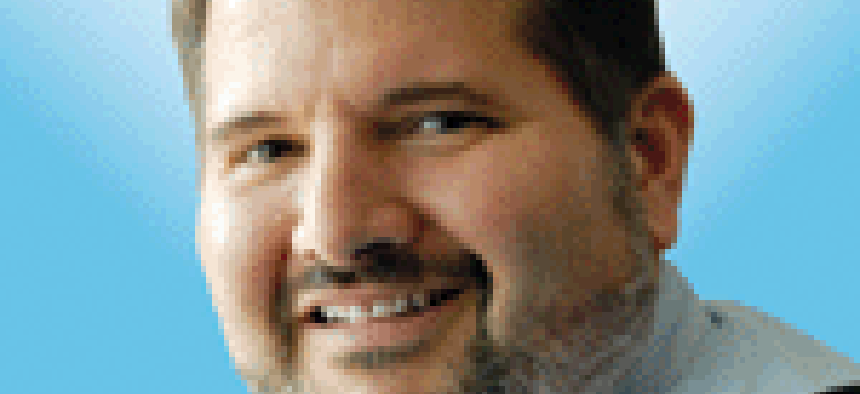 In its motion for judgment, Oracle restates its case but offers some intriguing details about what it wants, alleged contracting officer miscalculations, and argues that the CIA cloud ain't so hot.
Oracle has filed its official motion for judgement in the U.S. Court of Federal Claims as it continues to move forward with its fight with the Defense Department and Amazon Web Services over DOD's $10 billion JEDI cloud contract.
The document restates Oracle's main objections that the solicitation is biased in AWS' favor, should not be a single-award, and that DOD and AWS have a conflict of interest involving two former and/or current employees.
What is most interesting to me is what comes at the end of the 65-page document. In a proposed order it has written for the judge to sign, Oracle lists out the findings and actions it wants the judge take:
Find that the determination and finding document which cleared the path for the single-award strategy violates federal law and Federal Acquisition Regulations.
Stop the single award strategy from moving forward, unless DOD can issue a determination and finding agreement that doesn't violate federal and the FAR.
Find that the contracting officer's memorandum on the single-award approach violates the law and lacks a rational basis.
Stop DOD from pursuing a single-award strategy based on the contracting officer's memo.
Find that the solicitation's subfactor 1.2 unduly restricts competition and DOD's needs.
Stop DOD from using subfactor 1.2 as a gate criterea for the solicitation.
Find that subfactor 1.1 exceeds DOD's legitimate needs and unduly restricts competition.
Find that DOD doesn't have the authority to solicit an online marketplace as described in the solicitation and stop them from soliciting for an online marketplace until they have legal authority.
Order DOD to conduct a proper investigation of potential conflicts of interest involving Deap Ubhi and Anthony DeMartino, who worked for or with Amazon before they worked at DOD and then again after leaving DOD, in the case of Ubhi.
DOD and AWS have until March 5 to file a response to Oracle's motion for judgement.
Oracle filed the motion on Feb. 5 but it was sealed. Earlier this week a redacted version was released by the U.S. Court of Federal Claims.
It appears to be very lightly redacted with most of the black-out portions coming in the footers and only a few occasions in the body of the motion.
CONTRACTING OFFICER'S MISCALCULATION?
In its original complaint, Oracle criticized the contracting officer's memo and how the CO reached her conclusions but in the motion for judgement, the company offers more details and some of them are real head scratchers.
According to Oracle's filing, the contracting officer ruled that there would be no benefit to DOD if JEDI were a multiple award contract versus the single award. Any benefit would be far outweighed by the added costs associated with a multiple-award contract.
The CO calculated that a task order under a multiple award contract would cost $127,852 on average but the average for a task order under a single award contract was $2,596, a whopping difference of $125,256.
If JEDI were to have 4,032 task orders (the contracting officer's estimate) over its 10-year life it would cost $515.5 million under a multiple award contract, compared to $10.5 million for a single award.
The contracting officer also found that a multiple-award contract would have 770 years of delay across the 10 years.
"These assertions strain credulity," Oracle writes in its motion.
The contracting officer also states that DOD will spend 1,688 hours awarding each multiple-award task order but only 32 hours for a task order under a single award.
During testimony during Oracle's GAO protest, the contracting officer said she derived her hours calculation from "personal experience" but had never purchased cloud services through an IDIQ contract.
The 770 years of delay is based on the contracting officer's assumption that a task order under a single award contract takes 30 days and a task order under a multiple-award contract takes 100 days. She then multiplied the 70 day difference by the estimated number of task orders of 4,032 to get 282,240 days, or 773 years.
Oracle says the administrative record provide by DOD doesn't "corroborate any of the inputs." In other words, the record doesn't say there the contracting officer got her data such as the number of task orders.
Oracle also attacks the contracting officer's conclusion that a single-award contract will reap better terms for DOD and that a single-award contract will be easier and less costly to secure and manage.
I think you can argue the differences on those last two points but it'll be interesting to see how DOD defends the CO conclusions on the difference between the cost of the task order under a single award and a multiple award contract. As I said that one is a real head scratcher.
ORACLE TARGETS CIA CLOUD
Oracle also attacks contracting officer's position that a single award contract is the only way DOD can pool the data it wants into a single source.
The company cites an intelligence community lessons learned report on the CIA commercial cloud that AWS has built.
According to Oracle's filing, five years into the contract the CIA has not be able to create a so-called data lake. The challenge has been the slow migration of data to the cloud and that intelligence community analyst continue to use databases that are outside the cloud. "Data maintained in different instances of the cloud, using different programs, is not pooled," Oracle writes.
DOD and AWS have until March 5 to respond to the motion, but there will likely be a delay before a public version is released by the court.
After that, there are hearings scheduled for April. 4.