CACI's latest deals advance its transformation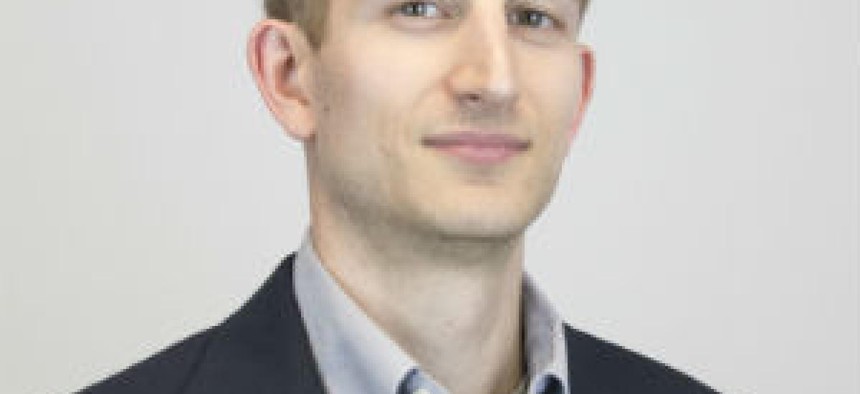 In pair of defense technology-focused acquisitions, CACI International is forging ahead on a fundamental shift from being largely a professional services company to that of a high-end integrator and solutions provider.
Certainly during CEO Ken Asbury's six-year tenure so far, that move has meant embracing change in a market that increasingly rewards companies that can blend technology skills and close relationships with customers to help them field capabilities faster at scale.
That vision started to take shape when Arlington, Virginia-based CACI acquired Six3 Systems in 2013 for $820 million and became more clear Wednesday with the announcement of a $750 million deal for LGS Innovations and a $225 million acquisition of Mastodon Design.
During CACI's second quarter earnings call with analysts Wednesday night, executives peeled the onion back on how they see themselves becoming the provider and integrator of choice for defense and intelligence agencies.
"We're really looking at disrupting what has always been a full-scale hardware marketplace with software-definable products and solutions, where we can add functionality and capability quickly," said Chief Operating Officer John Mengucci." We're looking at multi-use devices which will lessen the burden of carrying a device per function.
"Our business model is not to make margin on every hardware device sold, but it is very much looking at putting a device in the war fighter's hands. They can take on multiple missions with a simple software download with a very different pricing on a go-forward business model."
Mengucci's comments help illustrate how much of the market has shifted toward managed services. That concept sees a contractor come in and provide the technology a customer wants, but with some customized products or services included as that technology evolves.
"(Customers) cannot afford to be handcuffed by long acquisition cycles and multiyear development efforts. That model is uncomfortably slow to counter new threats," he added. "This traditional model is just too slow, too costly and too cumbersome. What customers tell us they need and are budgeting for today is agility, flexibility and speed."
Joey Cresta, public sector IT market analyst at Technology Business Research, said these twin deals help show how "CACI has been messaging a strategy around its investments in software-defined open architecture systems."
Whereas software-defined systems can be replaced or changed quickly, Cresta pointed out that "hardware-based offerings are slower to adapt, costlier to develop and harder to rip and replace from military systems. All of these traits create competitive disadvantages for the U.S. from a national security standpoint as the national defense strategy pivots from asymmetric warfare to near-peer power struggle," he added.
The $750 million deal for LGS and $225 million purchase of Mastodon are the kind of large-scale, transformational deals market watchers such as Cresta have been watching for CACI to undertake given their private and then public bid for CSRA last year.
Consider the context of the CSRA auction eventually won by General Dynamics and other consolidation plays in the past three years, including the Leidos-Lockheed Martin IS&GS combination in 2016 and the creation of Perspecta in June of last year.
CACI did its own consolidation play in 2016 when it acquired the former L3 Technologies National Security Solutions business, which housed much of the latter's systems integration and IT services work. That deal added $1 billion to what was CACI's $3.3 billion top line at the time.
All throughout, Asbury has consistently said scale is not the driver of CACI's acquisition strategy, but rather adding new technology skills or customer sets to fill gaps in either area or both.
The additions of LGS and Mastodon certainly move the needle for CACI on scale as they will add $480 million of revenue for the next 12 months. CACI lifted the midpoint of its fiscal 2019 revenue guidance to $4.95 billion.
With the addition of LGS, CACI is getting a more significant network infrastructure business with defense and intelligence agencies. That work traces back to LGS' roots as being once part of Bell Labs. LGS also brings to CACI more capabilities in spectrum, C4ISR and cyber products. Mastodon grows CACI's footprints in signals intelligence, electronic warfare and cyber operations.
These deals should also help advance CACI's strategy of gaining more fixed-price contracts, analysts say. Fixed-price work includes managed services projects and mostly carry higher margins than cost-plus contracts that are labor-based, which CACI's business model was once predominantly based on.
Krishna Sinha, federal IT equity research analyst at Vertical Research Partners, said in a Thursday research note for clients that CACI has grown its fixed-price revenue from 20 to 30 percent in the last 10 years. High-margin solutions work now rounds out to $1 billion in annual revenue or 20 percent, he added.
James Bach, federal IT market analyst at Bloomberg Intelligence, pointed out in his research note that CACI executives want that ratio of fixed-price contracts to eventually hit 50 percent.
They can do that not just with enterprise IT contracts but also by "increasing sales of its nascent product offerings, such as its drone-detecting SkyTracker system," Bach said. "They will also need to win deals with high-end intelligence customers."
One of the reasons CACI acquired the L3 NSS business in 2016 was to get that unit's footprint in the intelligence community.