New JEDI filing moves IBM's protest forward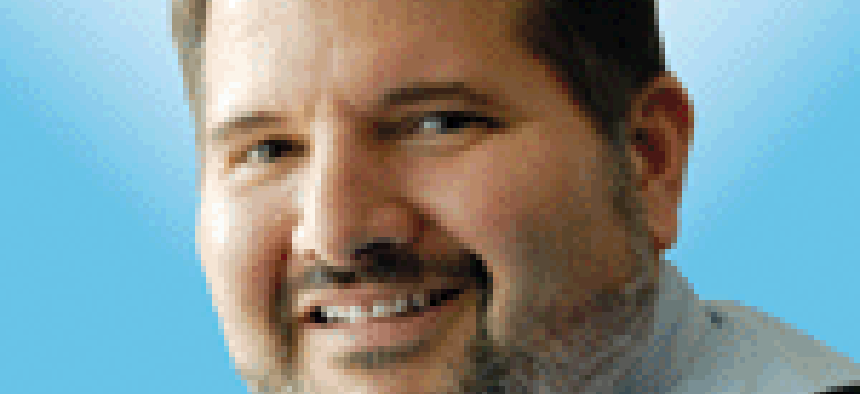 With a new filing, IBM shows that it isn't giving up on its protest of the $10 billion JEDI cloud solicitation despite Oracle's lost.
Oracle might have lost its protest of the Defense Department's JEDI cloud procurement but IBM apparently is undeterred as it moves forward with its own separate protest.
Both companies filed pre-award protests objecting to DOD's strategy for the $10 billion cloud infrastructure contract. But Oracle filed its protest within days of the request for proposal's release, while IBM waited until just a couple days before proposals were due.
Because of that gap, the Government Accountability Office couldn't combine them into a single decision. Each protest had a separate due date.
GAO denied Oracle's protest on Nov. 14. A decision on IBM's protest isn't due from GAO until Jan. 18.
Last week, IBM filed a supplementary protest. This generally occurs after an agency files its response to the protest. IBM has seen the response and has now filed a supplemental protest to address gaps or errors they see in it.
But the supplemental filing doesn't impact the Jan. 18 due date for a decision.
IBM officials declined to comment on the new filing, but the company's position is very similar to Oracle's argument that DOD's strategy to go with a single award is wrong and violates procurement laws and regulations. GAO denied that allegation in its Oracle ruling.
GAO also denied Oracle's claim that the solicitation was written to favor Amazon Web Services, plus denied another claim of organizational conflicts of interest.
Agencies generally have a lot of leeway when it comes to their procurement decisions, as long as they comply with the regulations and document their decision making process.
DOD's single-award strategy has been under attack from the start but DOD has stuck to that plan. And while its answers haven't always been satisfactory to some, DOD has been pushed by Congress and others to justify that single-award strategy. GAO seems to think DOD has met that burden.
We don't know what the IBM ruling will be, but it would be a surprise if IBM prevails at this stage.
But it is only one stage.
Any of the four likely bidders -- IBM, AWS, Microsoft or Oracle -- can file a protest after the award is made. DOD is expected to make an award in April. Protests will likely follow so this one is far from over.