GovCon execs see Amazon's HQ2 as a net positive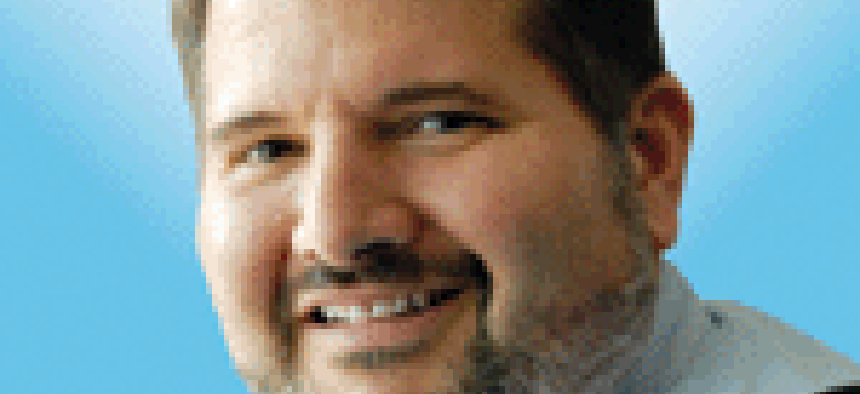 Yes, traffic will get worse and there will be more competition for talent but overall Amazon's decision to come to Chrystal City, Virginia, will bring positives that far outweigh the negatives.
It is impossible to hold an event looking at the intense competition for talent in the federal market without having a discussion on the impact on Amazon locating half of its second headquarters in the Washington, D.C. area.
Our WT Power Breakfast event Friday featured a kickoff Q&A with Betty Thompson, Booz Allen Hamilton's chief people officer; and then three other panels of speakers from companies such as CACI International, Perspecta, General Dynamics, CGI Federal and NCI Inc.
Each session took a different angle on human capital, but all of them weighed in on the impact of the Amazon HQ2 decision.
Surprisingly, there seemed to be a bit of a consensus. While all are concerned about the impact on traffic, the overall benefit of Amazon putting its second headquarters in Northern Virginia will be positive, not negative.
Caroline McClure, vice president of talent management at NCI, said she had one word to sum her reaction: "Yikes." But she was generally positive.
Several executives said they see Amazon as a magnet that will bring more talent into the region.
"They'll attract a lot of skills that we need," Thompson said.
Mehul Sanghani, CEO of Octo Consulting, said that Amazon will work closely with universities such as his alma mater Virginia Tech to increase training and educational opportunities to bolster the overall workforce.
Sanghani is on Tech's board of visitors and said the university was briefed by Amazon ahead of its announcement. The school announced a $1 billion investment in a new technology campus which will be near Amazon HQ2. That came on the same day Amazon announced that it had picked Crystal City, Virginia, as one of two locations for HQ2.
The investment will benefit the entire region, not just Amazon, he said.
Several executives also said they will be watching what other companies follow Amazon to the region or are launched.
Yes, these companies will compete for workers but they'll also bring new skills and capabilities to the Washington area, they said.
Amazon will create "gravity" that will pull in new companies and talent and that's a good thing, said Scott McIntyre, CEO of Guidehouse, formerly the PwC U.S. public sector business.
Thompson also reminded the audience that Amazon's goal of having 25,000 employees at the new headquarters won't happen overnight. It is a process that will take years.
And besides, how much worse can traffic get?