CACI leads pack of Industry Innovators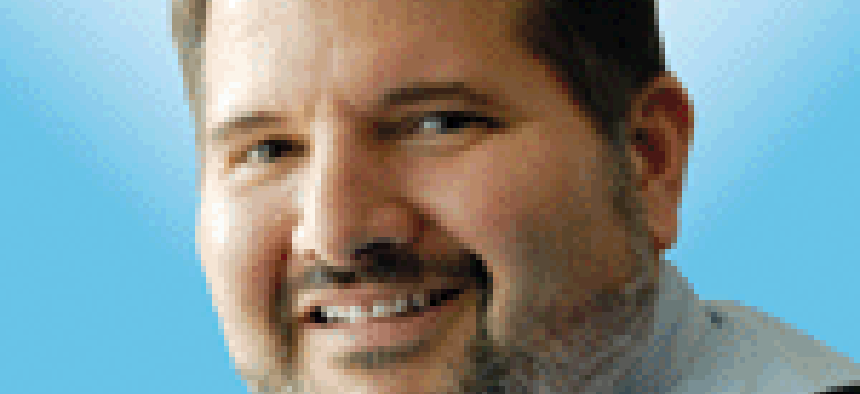 CACI International and its SkyTracker product were tapped as Best-in-Class among the Industry Innovators at our Government Innovator Awards dinner.
At our inaugural Government Innovator Awards dinner, we announced CACI International and its SkyTracker Product Suite as the Best-in-Class among the Industry Innovators.
Also honored Thursday night were Public Sector Innovations for state and local, civilian and defense agencies; and the Rising Star awards, which went to individuals in the first decade of their government careers.
For the Industry Innovators, we recognized 25 companies for creating outstanding solutions that addressed their customers' challenges. CACI stood out for their work in developing a system to combat the risk posed by unmanned aerial systems, AKA drones, around the nation's airports and other high value locations.
What else stood out for us about CACI? The solution is complex and pulls together multiple technologies to locate, identify and track drones. The product suite also can allow users to take control of the unwanted drones. Or they can simply follow them back to their operator.
The flexibility in how it is used can meet different goals of the agency using the system.
Also, this was a very different kind of work for CACI and showed how the company is stretching into new areas and becoming more embedded in the mission of their customers.
The company identified a customer need -- protecting restricted airspace around airports, buildings, critical infrastructure and stadiums, for example. Firefighters and first responders also face issues with UAS-related interference.
The company committed itself to finding solutions to those challenges. With its 2013 acquisition of Six3 Systems, the company brought in new radio frequency technologies and capabilities that resulted in the launch of the SkyTracker counter-UAS product suite. To support continual development, the company has established manufacturing and testing facilities and entered into a cooperative research-and-development agreement with the Federal Aviation Administration to test SkyTracker at airports around the country.
SkyTracker exploits the radio communication link between small UAS and their controllers. The suite includes CACI's CORIAN and AWAIR systems, which exploit that link to detect, identify and geolocate the drone and its operator. The systems can also use a variety of active techniques to disable drones and mitigate potential threats.
Key customers include the State Department, Department of Homeland Security, intelligence agencies, Army, Navy and Air Force.
But, of course, CACI wasn't the only one being honored at Thursday night's dinner.
A raucous group represented the Health and Human Services' BuySmarter Initiative, which won Best-in-Class honors for federal civilian efforts. Many of dressed in their black tie finest and wore yellow boutonnieres and corsages. And that was before they even knew they had won.
About a dozen HHSers crowded the stage to accept the award. The BuySmarter Initiative is a project to structure and make sense of HHS purchasing data on billion in annual acquisitions.
More subdued were the folks from the Navy's Military Sealift Command, who took Best-in-Class for developing a machine learning tool to ingest and parse nearly 30 years' worth of unstructured maintenance data. The goal is to provide preventative maintenance insights.
The Arizona Department of Transportation also was honored as Best-in-Class for its Wrong-Way Driver Detection System, which uses thermal cameras, roadside warning signs and real-time notifications to warn errant drivers and protect other motorists they may endanger.
None of the Best-in-Class winners knew the top honor until their names were called Thursday night. But overall the night wasn't about just the Best-in-Class winners but the wealth of innovation that is happening across the government market.
You guys do good stuff. Keep it up.