IT industry group asks Congress to stop DOD from JEDI single award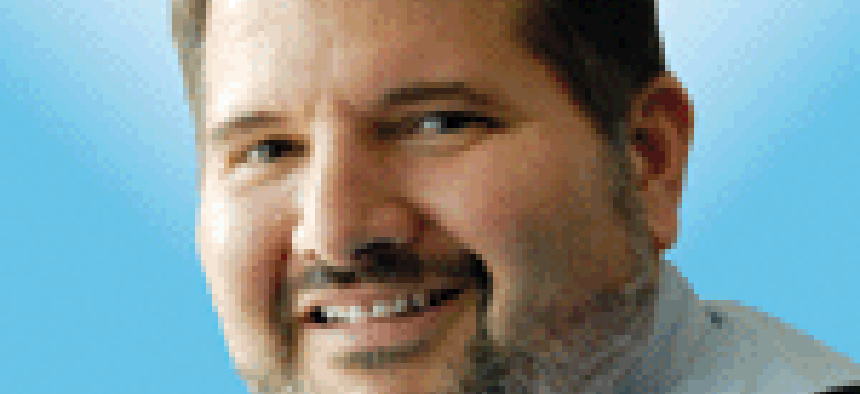 The IT Alliance for Public Sector has sent a letter to congressional leaders that outlines industry's objections to the Pentagon's single-award strategy for its JEDI cloud contract.
The IT Alliance for Public Sector -- one of the federal market's largest trade groups -- has made its strongest yet objecting to Defense Department's cloud strategy known as JEDI.
But instead of comments to a sources sought notice or draft solicitation, "ITAPS" has sent a letter to Republican and Democratic leaders in the Senate and House Armed Services Committees, plus their related subcommittees.
In the letter dated April 30, ITAPS Senior Vice President for Public Sector Trey Hodgkins argues that DOD's strategy for the $10 billion Joint Enterprise Defense Infrastructure contract contradicts what Defense Sec. James Mattis said during his testimony April 12 before the House Armed Services Committee.
At that time, Mattis said that DOD wanted to "make sure we don't fall into just one" company. However, the JEDI strategy as reflected in two draft requests for proposals is to make it a single-award contract.
"The current strategy dilutes the benefits of best practices, strongly increasing the likelihood of vendor and technology lock-in, and negatively impacting innovation, costs, and security," Hodgkins wrote. "Moreover, it sends an ominous signal that competitors should not invest in the public sector marketplace."
ITAPS and many others in industry support a multiple award approach to JEDI, where prime contractors would compete for task orders to provide platform and infrastructure as a service.
Hodgkins also argues that a multiple cloud strategy versus a single provider is more in keeping with best practices in the commercial marketplace. A multiple-provider approach complies with "current law and regulation, which calls for the award of multiple task or delivery order contracts to the maximum extent practicable," he wrote.
Congress has been skeptical of DOD's single-award approach for JEDI and added reporting requirements to the department's fiscal year 2018 appropriations. Basically, DOD leaders need to justify the strategy.
Mattis and DOD chief financial officer David Norquist said the reports would be delivered May 7, ahead of Congress' deadline and before the final RFP is released.
Hodgkins asked in his letter that the reports be made public when they are delivered.
"We believe that the details included in the reports Congress has required are essential to ensuring success in cloud adoption at DoD," Hodgkins wrote.
Many of the positions ITAPS takes in the letter mirror comments the association submitted in response to the JEDI sources sought notice in November, as reported by Inside Defense.
DOD's single-award approach to JEDI hasn't wavered since the department began working on the project late last summer despite criticism from industry and Congress.
Many of those opposed to the approach see the structure of the contract as favoring cloud service providers such as Amazon Web Services and Microsoft Azure, particularly AWS. DOD has said it will accept any proposal from any company or team of companies but the language in the draft RFPs does not seem inviting to traditional systems integrators.
It is unclear what if any impact ITAPs letter will have, but the group is making a statement, especially when you consider that the presumed favorite AWS is one of ITAPs members. Microsoft is a member as well.
When DOD released the second draft RFP in April, the department reiterated its goal of releasing the final solicitation in May and making an award in September.
We'll watch for the RFP to drop in the days shortly after the May 7 reports to Congress, if they are going to stick to that schedule.