Fierce competition drives firms to find new talent sources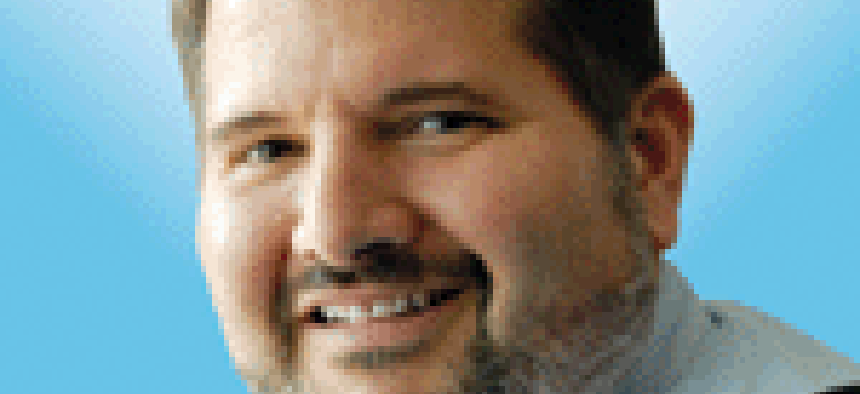 More companies are taking a strategic approach to opening facilities in areas away from traditional hubs as a way of finding the right talent at the right price.
I read with interest the article we shared from our sibling publication FCW.com about how Leidos is increasingly looking outside the Washington, D.C. area in search of new sources of talent.
Competition in the D.C. area for talent is fierce and has labor costs up, so companies are getting creative.
Leidos has set up a center for software development in Morgantown, West Virginia, home of the West Virginia Mountaineers.
"The kids that go to the University of West Virginia love living in Morgantown but there are no jobs," Leidos CEO Roger Krone told FCW after an Atlantic Council event Monday.
What Leidos is doing is part of a broader trend we have been watching in the market for several years.
For many years, contractors have set up call centers and other facilities in less expensive areas. Generally, these were to support one or two customers and one or two contracts. The downside was that if the company lost the contract, they closed up shop and the community lost those jobs.
But what we've seen in recent years is a more strategic approach, where the investments are made around a capability more than a single customer. This insulates the jobs from the ups and downs of contract wins and losses.
CGI Federal was probably the pioneer of this approach in 2006 when it opened its "onshoring delivery center" in Lebanon, Va., located in the southwestern part of the state. Lebanon was economically depressed in 2006 and had lost 20 percent of its jobs in the previous decade, according to CGI.
But the community also is close by two community colleges and two universities. And that is a key component -- an educated workforce that wants to stay and enjoy the quality of live the area has to offer.
That lines up exactly what Krone said in his comments about the center Leidos is opening in Morgantown.
CGI now has seven onshore delivery centers flung across the U.S.
Other companies that have opened similar centers include CSRA (now part of General Dynamics), Science Applications International Corp., CACI International and DXC Technology.
The strategy meets several goals:
Lowers labor costs. The cost of living in these communities can be significantly lower than the D.C. area.
Access to talent and quality of life. There are a lot of highly technically skilled people who don't want to move to major metropolitan areas.
U.S. citizens working on software development and other projects in the heartland.
Great PR: Companies come to these communities and often become the largest employer in town overnight and have a huge economic impact. It makes a great story. CGI, in fact, touts its centers as "made in America" managed services offerings. And this is from a company headquartered in Canada.
I'm sure there are other companies doing the similar things to some degree that I'm missing. And when you consider the size of the firms doing it currently, it is reasonable to expect we'll see more of this going forward.