DOD sticks with gateway challenge for potential JEDI cloud competitors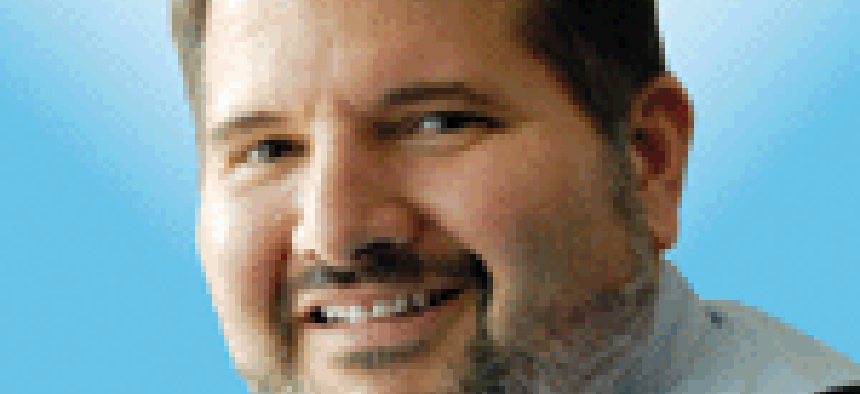 The Defense Department is sticking with a gateway that all bidders must clear to stay in the massive JEDI cloud competition.
As the Defense Department moves forward with the multi-billion dollar JEDI procurement, they are sticking with a threshold approach that bidders must clear before they can be considered for award.
A bidder has to be rated as "acceptable" in all eight subfactors of factor one, known as the Gate Evaluation Criteria.
Those subfactors described in Section M of the draft solicitation include:
Elastic usage
High availability and failover
Commerciality
Offering independence
Automation
Commercial cloud offering marketplace
Data
Identity and access management
Section L of the draft goes into more detail of each. In the high availability and failover subfactor for example, a bidder has to show that the data centers being proposed have automated failover to one another of computing, network and storage services. There needs to be at least three physical data centers in the proposals.
DOD also wants bidders to shows that their less than 50 percent of their revenue comes from the federal government. They want Securities and Exchange Commission filings or equivalent documentation to prove this.
For the commercial cloud offering, DOD wants bidders to demonstrate that the end-users can access, acquire and deploy services. Those include third-party services for platform or software as a service.
Once you get through that gateway, other factors that bidders will be evaluated against include:
Logical isolation and secure data transfer
Tactical edge
Information security and access controls
Application and data hosting and portability
Management
Task orders
Small business
Demonstrations
Price
Price is the least important of all of the factors. DOD says it will use a best value process, so they might pick the lowest priced but also could pick a higher price. They can pick a proposal with a lower technical rating than other bids. It all depends on what delivers the best value to the government.
When DOD picks the JEDI winner, they will award the first two task orders. One task order will be for planning activities and integration of the provisioning tool that DOD plans to use to acquire cloud services through JEDI.
The second task order is for infrastructure as a service and platform as a service to create a production environment for future projects.
Also in the revision from draft one to two, DOD lowered the small business requirement and narrowed the scope of where it applies.
In draft one, DOD said that 30 percent of the total contract value would go to small businesses. But in draft two, they lowered that to 20 percent and it applies to only two contract line item numbers -- CLINs x00401 and x00501. These covered unclassified cloud support and portability.
Still missing from the draft RFP are requirements for migration and transition support services, which DOD says is outside the scope of JEDI. This topic came up several times in the question and responses that DOD released with the new draft.
Draft two in all likelihood will be the final draft before the final solicitation is released in May. DOD still needs to file several reports with Congress justifying its single-award strategy.
Comments on draft two are due by April 30. A final solicitation is anticipated for early May. Those DOD reports to Congress are due around May 25.