Who made the year's best deals?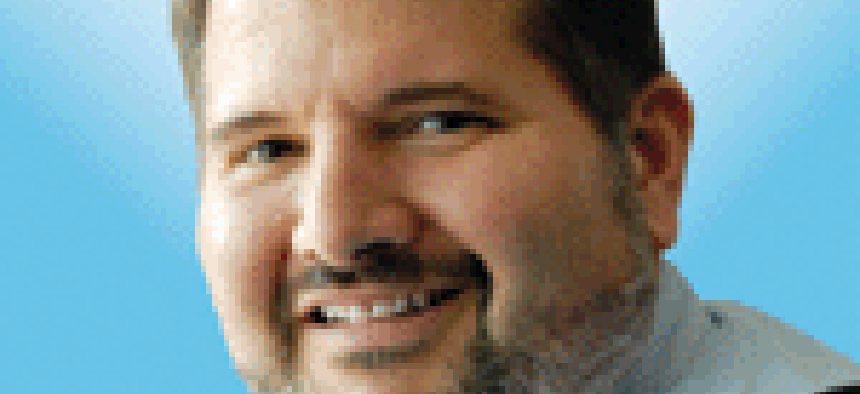 During 2017, more than 100 mergers and acquisitions closed in the government market and were transformative events for the companies involved.
For buyers, the deals represent opportunities to add new contracts, new capabilities and add scale. It helps them crack new markets and gain critical skill sets.
For the sellers, the reasons vary. For company founders, it can mean retirement has come. For large businesses, it is often about shaping their portfolio and jettisoning a business that doesn't fit with their core strategies. And for others, being acquired is an opportunity to join forces with a large organization that can bring more resources and support.
Washington Technology tracked and evaluated these deals. With the help and input of the market's leading investment bankers, we identified the best among them.
We've picked best dealmakers, the best single deal of the year, best intelligence-related deal, best divestiture and other top deals of the year.
In all, we picked a dozen deals that should be called out as the best of the year.
These stand out because of what they say about trends in the market and how companies are positioning themselves to pursue new opportunities.
What the overall list of deals says about the market is equally important because these deals represent a high level of commitment in the government market. Through their dealmaking, these companies are showing their belief that the market will grow and they want to be leaders in it.
As you look at our list of the top deals as well as our round up of all of the deals that closed during the year, you'll see a variety of dealmakers.
There are large businesses such as Booz Allen Hamilton, CACI International, Accenture, CSRA, Deloitte and ManTech International. These companies are among the best strategic buyers in the market with adding new capabilities, customers and contract vehicles.
Private equity buyers also continue to find the government market very attractive with at least 30 deals involving them.
And there is plenty of portfolio shaping going on in the market with 14 deals on the list involving the sale of divisions or business units.
The most notable and sizeable of these being Harris Corp.'s sale of its IT business to Veritas Capital, which created Peraton. But other divestitures involved deals by Northrop Grumman, Brocade, BAE Systems and Engility.
During 2017, we also saw a sharp increase in the number of buyers making more than one deal. In fact, 13 buyers made 30 of the 103 deals that closed in 2017, compared to only 6 buyers making more than one deal in 2016.
The overall pace of deals also increased significantly. In 2016, 70 acquisitions closed but in 2017, we saw 103.
The main reason for this is that companies are becoming more aggressive because they see growth returning to the market.
Buyers want the key capabilities in areas such as cyber, IT modernization, cloud computing, analytics and artificial intelligence. They want the contract vehicles. They want the customers. There also seems to be a return to a need for scale.
Scale in particular seems to be driving many of the major deals coming together in 2018. See our sidebar.
Below lists what our experts deemed to be the best deals of 2017. We have major players, private equity, mid-tier buyers and a newcomer. All are making a mark. Not just transforming themselves but also changing the dynamics in the market.
And all indications are that 2018 will only bring more of the same.
Single Best Deal
Top Dealmaker
Best Merger of Equals
Best Intelligence-related deal
Best Divestiture
Best Private Equity Deal
Market Newcomer
Top Deals