NTT Data battles on for $208M Education IT contract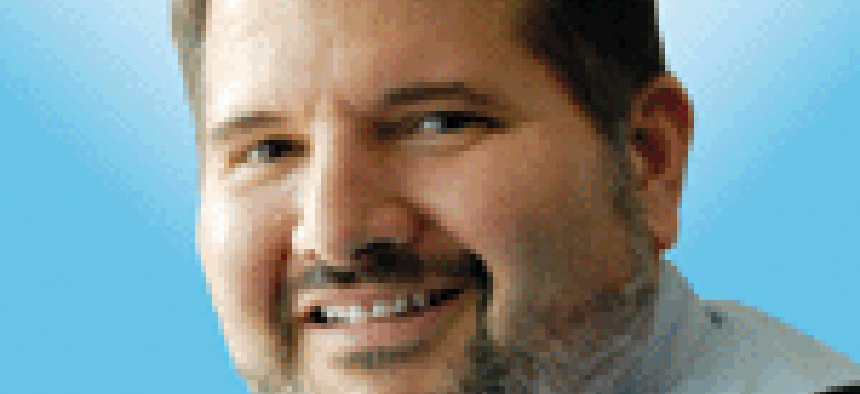 NTT Data has filed another bid protest after losing a $208 million incumbent contract to CSRA, claiming there are still conflict of interest issues to resolve.
NTT Data is continuing its fight to keep a long-time piece of IT work it has with the Education Department.
The company has filed a second protest against the department's award of a $208 million contract to CSRA for technical management and integration services. NTT Data filed its protest March 12 and a decision is due June 20.
NTT Data has held the EDUCATE contract since 2007 when the business was known as Perot Systems. They got an extension on the work in 2011 through a contract modification.
Last year, NTT Data learned that a copy of its proposal from the earlier win made its way to competitor CSRA through a subcontractor.
When CSRA realized what it had, it informed the Education Department contracting officer and destroyed the material. The government also launched an investigation and concluded that no harm was done.
NTT Data didn't buy that and filed a bid protest, claiming there had been a violation of the Procurement Integrity Act. The company also said the agency didn't adequately consider the impact of CSRA having the old proposal in its hands at one point.
The Government Accountability Office agreed. GAO directed the Education Department to re-examine the impact on NTT Data and whether CSRA had a conflict of interest.
That was last July.
In its latest protest, NTT Data is arguing that the review of the conflict of interest issue was flawed and that the government should have picked NTT Data.
A CSRA official declined to comment. NTT Data did not respond to a request for comment.
A long-term contract to support a customer is something any firm hates to lose but the taint of an unfair advantage must make the sting even worse.
In this case, NTT Data was providing what the Department of Education calls "tip to tail" IT support. It is the kind of customer intimacy that companies love to establish.
But the department is transitioning from EDUCATE and recompeting that work via six new contracts under the "PIVOT" umbrella. All PIVOT awards are being competed through the NIH CIO-SP contract vehicle.
NTT Data and CSRA competed for the "PIVOT-I" portion that covers integrator and end-user experience services.
While I wrote about this last summer, it is worth a quick rehash. The proposals found their way to CSRA through subcontractor who had an employee who had earlier worked for another company tasked with reviewing the EDUCATE contract.
NTT Data argued that another bidder having a copy of the proposal, even though it was later destroyed, gave insights on its pricing and labor rates, staffing strategies, and level of effort.
I doubt NTT Data is going to back away from this one. So the final decision from GAO should give some insights on what the Education Department did to mitigate that exposure and impact on the procurement. 
Depending on which way the GAO decision goes, we'll know if those actions were sufficient.
For the record, NTT Data has filed the protest under the name of Dell Services Federal Government because that was their name when the competition started.
Dell sold the business to NTT Data in late 2016. Likewise, the GAO decision talks about SRA International as the opposing bidder. It later merged with Computer Sciences Corp.'s U.S. public sector business to form CSRA.
CSRA is of course being acquired by General Dynamics, so the CSRA name could also disappear before this case is settled.