4th and goal. What call do you make?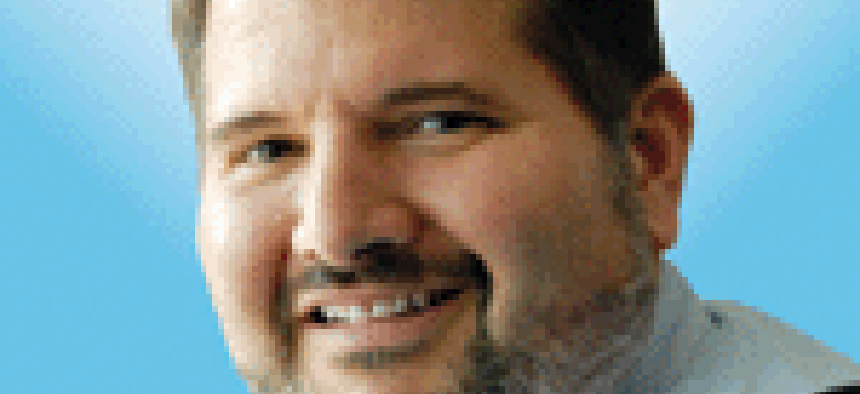 The Philadelphia Eagles' remarkable victory is a testament to leadership, trust and practice. Lessons we can all learn from.
The now famous 4th-and-goal play by Philadelphia that resulted in Eagles quarterback Nick Foles catching a touchdown pass will likely go down as the single greatest play in Super Bowl history.
My fellow Redskins fans might disagree and point to Washington going for it on 4th-and-one in Super Bowl 17 against the Dolphins. They were at Miami's 43-yard line, then John Riggins broke through and ran for touchdown to take the lead.
But the plays are very different because the failure factor-- the risk -- was much greater for Philadelphia.
They pushed aside the safe play -- a field goal from chip shot range -- to go for a trick play. And this was after the New England Patriots tried and failed their own attempt at a pass to the quarterback.
If Philadelphia failed, Head Coach Doug Pederson would have been the goat and not the good kind.
The success makes him look like an offensive genius.
But he is not. Pederson is an aggressive coach because he trusts his team. He is willing to fail because he knows he's not out of it. He believes in his team. His decisions showed great leadership.
There is a big lesson there.
It does not mean that you should rush out and risk everything to win a contract. Before you are faced with the risk, there is a lot of work that needs to be done.
You need to have the right people and the right solution. But you also have to understand the situation. In other words, know you customer. Know where their money is coming from. Know who the decision makers are. Know the pain points. Know the strong points. Know your own strengths and weaknesses.
Knowing all of that helps you know what risk to take, when to walk away and when to try the field goal.
And of course, you need to practice.
You can make a big deal that Philadelphia only started practicing that play three weeks before the Super Bowl, but it isn't just about that one play. It's a hundred plays or more.
I read where during the bye week before the start of the playoffs, the Eagles returned to intense practices that usually end with training camp. The first team offense went against the first team defense.
The results speak for themselves and the lesson is there for all of us.
Another observation from this game.
While this was a very entertaining Super Bowl, it will not be remembered outside of Philadelphia as the greatest one ever.
Neither the Eagles' nor Patriots' defenses showed up last night. Philadelpha had 528 yards of offense and New England had 613. Patriots quarterback Tom Brady threw for 505 yards and lost the game.
But despite a lackluster performance, it was a defensive play that sealed the Patriots' fate. With a little more than two minutes left in the game, Brandon Graham strip-sacked Brady and the Eagles recovered the fumble.
Yes, there were some heart stopping moments afterward. And the Patriots did come very, very close to another miracle. But they were playing as a desperate team then.
It is ironic that a game filled with so much great offense gets capped by a great defensive play.
The lesson there again goes to preparation and trust. The Eagles blitzed very little in that game. That is just not who they are. Changing that was too risky, too desperate. They stuck with what they knew.
So whether it is fourth and one or a last defensive stand, you have to know yourself and trust yourself.
And practice, practice, practice.