ECS Federal to be sold for $775M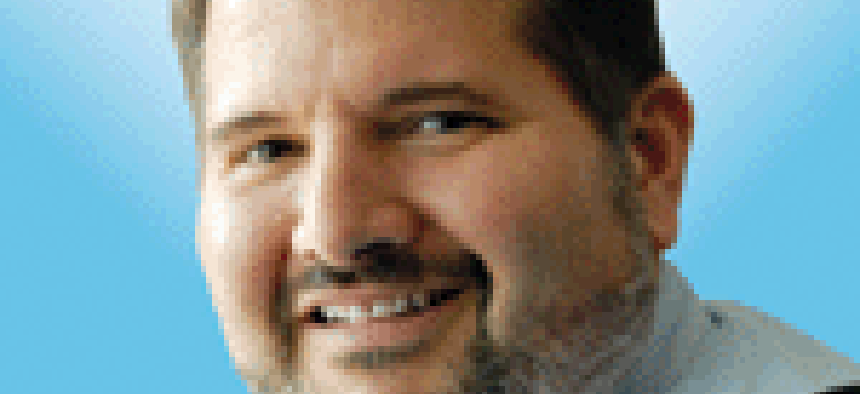 ECS Federal, one of the market's faster growing middle-tier companies, is being acquired by publicly-held staffing services firm On Assignment.
Calabasas, California-based On Assignment said Tuesday is paying $775 million in cash for ECS and the deal marks its entrance into federal market.
ECS will continue to be led by CEO George Wilson and his management team. But ECS' majority owner and founder Roy Kapani is exiting as is its minority investor in private equity firm Lindsay Goldberg.
"This is a terrific outcome for our company, partners and talented employees," Kapani said in a statement. He founded ECS in 2001.
Wilson told me via an email message: "Same strategy, same management team, more resources."
On Assignment will change its name to ASGN Inc. after the deal closes, currently anticipated for April 2. The publicly-traded company expected to report $2.6 billion in revenue for 2017. But with the acquisition of ECS, annual pro forma revenue for the combined company going forward will be $3.2 billion.
In an investor presentation, On Assignment said it expects ECS to become a $1 billion platform by 2021 through both organic growth and acquisitions.
ECS projected $586 million in 2017 revenue and expects to record growth in the high single digits in 2018.
On Assignment has other commercial operating divisions such as Apex Systems, CyberCoders, Oxford Global Resources, Creative Circle, Apex Life Sciences, Lab Resource, Lab Support and Valesta Clinical Research Solutions.
On Assignment sees cross selling opportunities between ECS and the rest of On Assignment. ECS will have access to new capabilities such as digital, creative and life sciences. On Assignment's customers will get access to ECS' cyber, cloud, artificial intelligence and agile development capabilities.
A significant portion On Assignment is providing people to customers through what it calls human capital solutions.
"One of the largest inhibitors of growth in the federal sector is timely finding and placing technical talent," the company said in its investor presentation. "On Assignment's recruiting capabilities will enhance ECS' performance and value proposition versus government services peers."
On Assignment has 22,000 contract professionals billing on a daily basis and 1,400 have clearances, the company said.
The deal is another example of a commercial company taking an interest in the federal market, according to investment banker Jean Stack of Baird. She served as an adviser to ECS, as did her former employer Houlihan Lokey.
"This is illustrative of strong buyer interest in companies with scale and demonstrated growth, with priority national security customers, and in growth markets like cyber, analytics and IT modernization," Stack said.
That ECS was an attractive acquisition target is no surprise given its rise in recent years. ECS first cracked our annual Top 100 rankings in 2015 at No. 93 with $173.9 million in prime contracts. The next year it reached No. 79 with $203.6 million. Then it reached No. 63 in 2017 with $341.6 million.
In addition to organic growth, ECS also had made several acquisitions, more significantly InfoReliance in early 2017. In 2015, it acquired two companies in Systems Planning Corp. and Information Systems Worldwide Corp.
On Assignment said it expects acquisitions to continue to be an important part of ECS' growth strategy.
ECS also is well established in segments of the market that are expected growth areas such as next generation IT, cybersecurity, and IT modernization. Some of its major customers include the Defense Department, Defense Health Agency, Homeland Security Department, FBI, Army, Defense Advanced Research Projects Agency, Navy, Health and Human Services, and classified customers.
Wilson is not exiting and will continue to run day-to-day operations, but the transaction marks another high point in his career. Wilson was one of the first 20 employees at Stanley Associates and as executive vice president helped to take it from $2 million in annual revenue to $900 million before it was acquired by CGI Group for $1 billion in 2010.
Wilson joined ECS in 2011 as executive vice president and chief strategy officer. ECS almost immediately began making acquisitions. In 2012, he was promoted to president and chief operating officer and added the CEO title in 2014.
When the private equity firm Lindsay Goldberg made a minority investment in ECS in 2015, Wilson told me they would hit $500 million in sales within a few years. He called it an aggressive milestone but they busted through with the InfoReliance deal last year.
On Assignment has set a new goal of $1 billion for ECS by 2021. I'm sure Wilson has no problem with that.