Contractors survived Monday's shutdown but is the worst yet to come?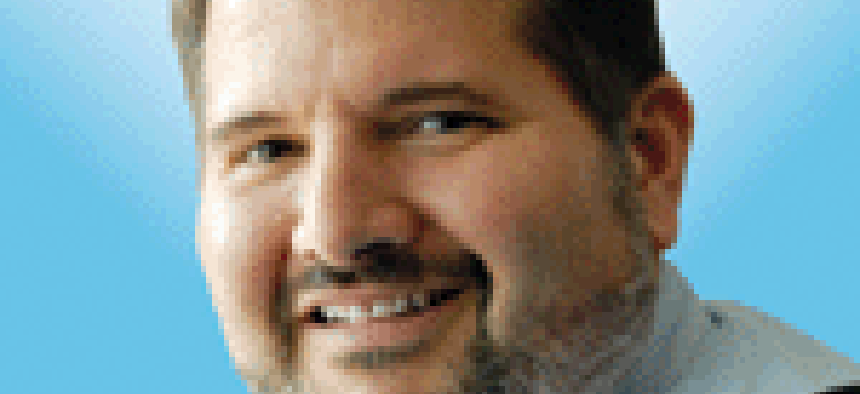 Government contractors hunkered down on Monday and weathered the short shutdown. But there are concerns the next one could be worse.
Government contractors hunkered down on Monday and hoped the shutdown would remain short with minimal impact on their business.
They seemed to have gotten what they were looking for as the Senate agreed by a wide margin to bring a continuing resolution to a vote. This new CR will keep the government open until Feb. 8 and was expected to pass by Monday night.
From the contractors we spoke with, some asked employees to take vacation time. Others pulled folks in for training and to work on internal projects.
But neither are ideal solutions if there is a longer shutdown.
Dennis Kelly, CEO at Buchanan & Edwards, told me that they had between 70 and 80 employees who did not go to work with customers Monday morning. Those folks went into training sessions or worked on projects related to solution architectures and proposals.
"We didn't want people to feel vulnerable," he said.
But the company would have to make harder choices if a shutdown were to last longer than a week.
Predicting what happens during a longer shutdown is challenging, Kelly said, because the number of effective employees will change. Someone who is not essential on Day 1 of a shutdown maybe deemed essential on Day 3 or 4.
Kelly said they have set up a war room to track customers and employees to make sure they can shift people to areas where is available if possible. The company has the resources to keep employees busy for about a week, he said.
OGSystems told employees that if they could not work in event of a shutdown, that they should take paid-time off.
An extended shutdown would mean that the company would look at other options such as paid leave donations by executives, which is what they did during the 2013 shutdown.
But for now, companies have dodged making those kinds of hard and often unpopular decisions.
The Professional Services Council has prepared its members for several weeks to get ready for a shutdown.
Shutdowns often complicate matters on how contractors get paid for work during a shutdown, deadlines for proposals and bid protests that fall during the shutdown. Sometimes companies are required to do work but are denied access to government facilities.
David Berteau, PSC president and CEO, said they asked members to reach out if they were having any problems but so far no hiccups have been shared.
"We are not aware of any stop work orders," he said.
But Berteau is more concerned about the long-term than a weekend plus a day shutdown.
The new CR will extend funding until Feb. 8.
"[A shutdown] can happen again and it could last a lot longer," he said.
Several publications that cover Capitol Hill closely wrote about the lack of trust between the parties and between Congress and the White House.
"The only thing that gets us out of this mess is a full-year appropriation," Berteau said. "And a three-week CR doesn't get us there."
Last year we had a CR until May, but there was an overarching budget agreement that set the top-line numbers for the defense and civilian budgets. We do not have that now.
Even if Congress can reach a budget agreement before Feb. 8, it still requires appropriators another two or three weeks to write the language of the spending bills.
"We'll definitely need another CR on Feb. 8," he said.
At the same time, Congress is supposed to be working on a solution to immigration issues such DACA, visas, border security and chain migration.
That is a full plate for sure.
And something Berteau said few are talking about is that the president is supposed to release his fiscal year 2019 budget on Feb. 13. How will those numbers impact getting to a budget agreement and appropriations for 2018?
"We have three layers of uncertainty here," he said.
So, if the contractors I spoke to today -- and the many who declined to comment -- were hunkered down for this short shutdown, they likely are preparing for worse to come Feb. 8.