ManTech's Pedersen steps back from CEO role, Phillips stepping in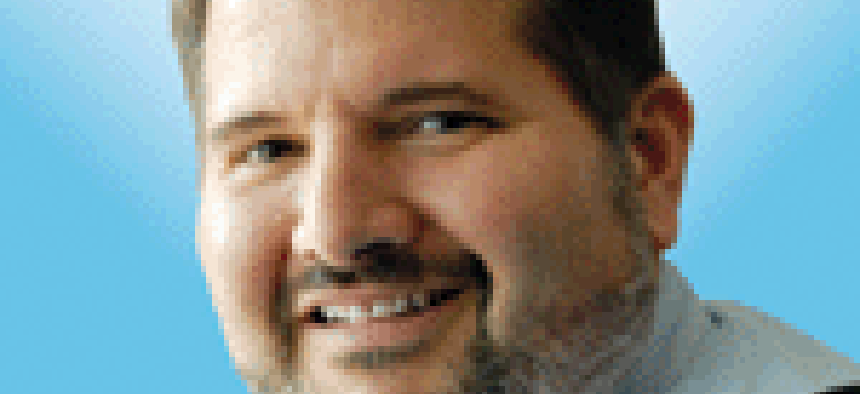 After nearly 50 years at the helm, ManTech founder George Pedersen will become executive chairman as he turns the CEO office over to Kevin Phillips.
The decision for ManTech International's founder, chairman and soon-to-be former CEO George Pedersen to lessen his workload marks a major watershed moment for the government contracting industry.
He is the one of the last remaining founders still in charge of a Top 100 government contractor. He founded ManTech in 1968 and took it public in 2001 when he was 64 years old.
Pedersen pioneered what it means to be a modern government contractor alongside others such as Ernst Volgenau, Jack London, Charles Rossotti, Robert Beyster, Dan Bannister and Earle Williams. He helped create this industry and marketplace.
So the fact that Pedersen is relinquishing his CEO title to become executive chairman and will reduce his day-to-day responsibilities is a big deal for the market.
But for ManTech itself, maybe not so much.
Replacing him as CEO effective Jan. 1 is Kevin Phillips, who became president and chief operating officer a year ago. Phillips has been with the company since 2002 and came on board when ManTech acquired CTX Corp.
In 2005, Phillips was named chief financial officer and held that role until he became COO in 2016.
"Over the last year, we've worked toward this transition," Phillips told me.
They have been planning how Pedersen would step away from day-to-day operations and leave more of those duties to Phillips. With the title changes, Pedersen will focus on strategy and mergers-and-acquisitions.
But even there, Phillips will play a larger role.
"We'll develop the strategy and take it to George before we go to the board," he said.
Over the last year, Phillips, Pedersen and the executive team have developed a strategy as the company heads toward 2020. With that already in place, no one should expect major changes from ManTech, he said.
"It outlines my objectives as CEO," Phillips said.
Among the critical focus areas are cybersecurity, secure enterprise IT and big data, as well as maintaining its legacy as a provider of systems engineering. Another growth area is what Phillips called "outcome-based" work.
He explained that it can be similar to outsourcing but means that a customer wants a particular outcome and wants to make sure that the contractor is delivering that outcome. Usually the work is fixed price.
"The customer wants to make sure they are getting what they are paying for," he said.
Enterprise IT also is a growth area for ManTech because it has become a battlespace, which they see as playing into the company's strengths. "We don't see enterprise IT as infrastructure work," he said.
The company's current strategic plan has an emphasis on organic growth with acquisitions playing a role by adding capabilities, domain expertise and customer access, Phillips said.
"We have a really strong plan, a strong balance sheet and a great team," he said. "I'm very excited about the future."