DOD's massive cloud solution remains fluid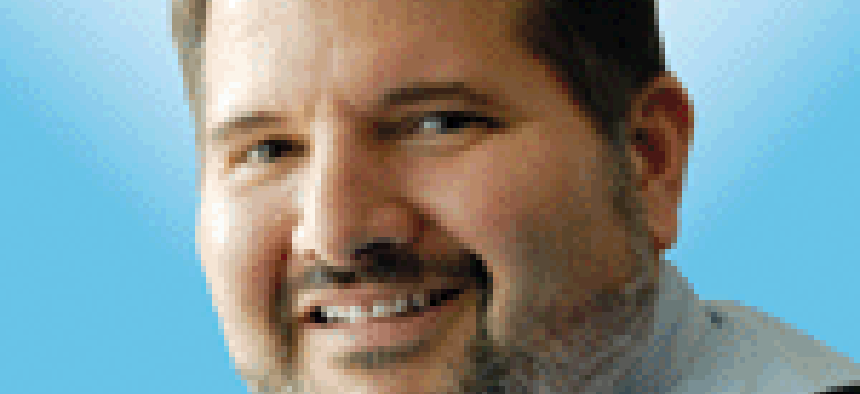 It is still an open question whether the Defense Department will go with a single provider for its massive cloud infrastructure project or open it to multiple providers.
The Defense Department might be backing away from its plan to pick a single provider for a multi-billion dollar cloud infrastructure project.
But then again they might not be. It is just too early to tell, sources are telling me.
The single provider plan has drawn fire from many in industry because it would lock the Defense Department into a single infrastructure. Some critics have told me that would deny DOD access to innovations being developed by other providers.
Another issue sources raised is that each cloud infrastructure has its own strengths and weaknesses whether it is Amazon, IBM, Google or Microsoft. Critics believe a single infrastructure can't be optimized for all of DOD's myriad mission requirements.
A September memo that describes the single cloud service provider caught many in industry off guard. Through the spring and into the early summer, industry and DOD had been holding meetings discussing what a cloud infrastructure would look like.
The approach was decidedly one of multiple cloud providers, which one source told me was at least two. This is a common approach in the commercial world, the source told me.
But then DOD went dark until September when Deputy Defense Secretary Patrick Shanahan formed the DOD Cloud Executive Steering Group chaired by Pentagon acquisition chief Ellen Lord. Other members are drawn from the DOD Strategic Capabilities Office, Defense Digital Service and Defense Innovation Board.
The new plan was laid out in a memo describing what the department calls the Joint Enterprise Defense Infrastructure. Yes, the acronym is JEDI.
A subsequent request for information drew over 50 comments that DOD is still processing, but sources are telling me that comments were overwhelmingly against choosing a single provider.
Questions in that RFI drew criticism from some corners because it seemed to slant the work toward Amazon Web Services.
But while the RFI didn't name AWS by name, there is plenty of reason for the industry in general to suspect work is being directed to Amazon.
The optics looked bad when the Air Force released and then rescinded a justification-and-approval document for a sole contract to acquire an AWS solution through its Smartronix partner.
We also covered a bid protest in August filed by Microsoft when the Navy Installation Command specified AWS in a solicitation. The Navy withdrew the solicitation after Microsoft filed its protest.
AWS declined to comment for this post.
The situation with JEDI is fluid as evidenced by recent comments by Lord.
Speaking at a panel Dec. 3 at the Reagan Defense Forum in Simi Valley, Calif., Lord said: "We are, no kidding, right now writing the contract to get everything moved to one cloud to begin with and then go from there."
(Our sister publication FCW.com has more on Lord's Reagan forum comments here)
But four days later, when testifying before Senate Armed Services Committee, Lord hedge a bit on that plan. "Right now, we are working on how we are going to do that contract. We do not know how we are going to structure it yet."
When I spoke with Alan Chvotkin, executive vice president and counsel with the Professional Services Council, he expressed guarded optimism that DOD would go with a multi-cloud approach.
There is still a long process ahead before an award is made, he said.
DOD is planning an industry day and a draft RFP that will needs to be issued. Both are expected in the first quarter of 2018.
"A lot can change," Chvotkin said.
Another source also told me that DOD is not a homogeneous organization. Even if JEDI is awarded to a single company, it doesn't mean all of the services and all of the DOD agencies will automatically fall in line to use it.
In PSC's comments to DOD, the association that includes AWS, IBM, and Microsoft as members said it supported the goal of faster adoption of innovative technologies and "leveraging commercial capabilities to improve our military's warfighting capabilities."
But they warned against using any single vendor or product specific requirements that excludes other potential bidders. DOD also should not limit the number of contract awards.
"DOD is heterogeneous and comprises organizations that vary greatly in terms of size and specific mission needs," PSC wrote. "DOD should at least consider a multi-cloud contract should RFP responses indicate an advantage to doing so."
PSC also urged DOD to define its requirements in terms of results and outcomes, not technical mandates.
Even if DOD picks a single cloud provider, there will still be opportunities for competition and innovation, a source told me.
The cloud infrastructure is just an infrastructure, but the source said the applications that sit on it are what bring value and all of the major cloud providers have thousands of partners building solutions. That means even if there is a single provider of the cloud infrastructure, there will still be thousands of companies competing to bring solutions to DOD.
But another source countered that the infrastructure is critical and again argued that different infrastructures are better suited for different missions.
And DOD has grand plans for this cloud that include advancing the use machine learning and artificial intelligence and pushing more computing power out to the edges of the network.
"If you go with one size fits all, everything will be suboptimized and that will lead to lives lost," a source said.