Customer relationships drive success in uncertain civilian market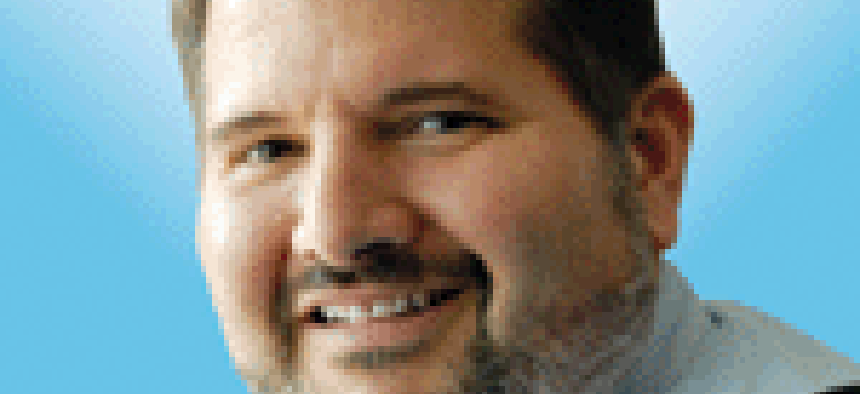 ImmixGroup analysts see plenty of uncertainty and challenges in today's civilian market but close customer relationships will drive success when opportunities do arise.
There is still plenty of uncertainty in the federal civilian market one year after the election of President Donald Trump.
In their annual analysis, Chris Wiedemann and Kevin Shaker of ImmixGroup's market intelligence unit said that delays in political appointments and vacant senior leadership posts have hindered the market.
They were speaking as part of the annual ImmixGroup Government IT Sales Summit Thursday in Reston. See our coverage of immixGroup's defense outlook.
With many leaders in an acting position, the push for new initiatives has been slow. There also is a problem caused by a disconnect between what leadership wants and what agency personnel fulfilling the mission can do.
This is acerbated by life under continuing resolutions, which make it difficult for the Trump administration to put in place the funding it needs to move priorities forward.
"It's been a bit of a strange year," Wiedemann said.
But there are some bright spots, namely the momentum behind IT modernization and the related trend of digitization of government operations. There also continue to be a push toward more data analytics as well as automation around agile development and DevOps.
President Trump's so-called skinny budget called for deep cuts on the civilian side of the budget such as 30 percent cuts at the State Department and Environmental Protection Agency.
No one thinks the cuts will be that deep, Shaker said. "Congress has to agree and we don't think they will," he said.
Shaker said he expects that an omnibus budget will pass before the current continuing resolution expires Dec. 8.
"Closely tracking your agencies appropriations is more important now than ever," he told the audience of government contractors and technology vendors.
This week's passage of the Modernizing Government Technology Act is a big plus for industry, they said. That law lets agencies to use the savings from lower their IT costs to modernize other systems.
"Because they get to keep some of those savings it sets off a virtuous cycle of modernization," Wiedemann said.
It also creates an opportunity for contractors to partner with customers in a more meaningful way, they said.
Wiedemann and Shaker went through several agencies offering details on budgets and priorities.
Several common themes emerged:
An emphasis on modernization
Cloud migration
Cybersecurity
Big data analytics
But the differences between the agencies offered a reminder on how domain expertise and understanding customer needs are paramount to success.
The Veterans Affairs Department, for example, is focused on its upcoming contract with Cerner to create a new electronic health record system to replace the VA's homegrown VISTA system.
But Wiedemann and Shaker reminded the audience that VISTA also has grown to handle other business processes as well. They expect VA to end up with a hybrid environment that includes Cerner products as well as other parts of VISTA. There will be a need to support that process.
Overall the analysts said that today's market has its challenges and uncertainties driven by the new administration but agency missions and requirements haven't changed.
Because of budget constraints demonstrating the total cost of ownership and helping customers find savings will be a path to success.
"There is less money and less defined leadership, so your customers will need you like never before," Wiedemann said.
His best advice: use fiscal year 2018 as a springboard to future opportunities by partnering with customers in "a deep and meaningful way."