What we know about the new EIS winners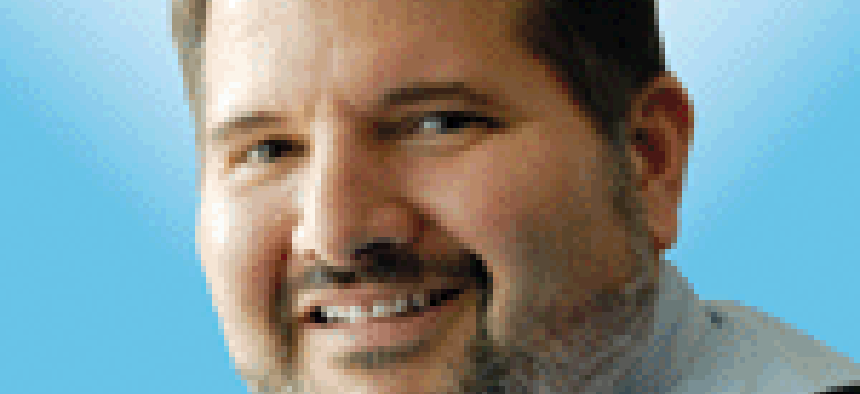 The winners of the $50 billion EIS contract include some very familiar names but also a few companies that will surprise you. Here's what we know so far.
Some of the winners of the General Services Administration's massive Enterprise Infrastructure Services contract were pretty much forgone conclusions.
Most everyone expected the notable incumbents to win and they did. AT&T, CenturyLink, Level 3 Communications, and Verizon all retained their spots.
Harris Corp., which for a decade plus has supplied telecommunications infrastructure for the Federal Aviation Administration, was another winner that didn't surprise people. The same could be said for BT Federal, the U.S. government arm of British Telecom.
EIS' other four winners on the surface are a little more surprising. They are not high-profile players in the federal telecommunications space.
MetTel gave a briefing in our office a couple weeks ago, during which they touted their ability to seamlessly connect into the networks of the major carriers as well as the multitude of other local telecom carriers. They also have their own network.
They are helping the Agriculture Department, which has offices in every county in the U.S., to manage and provision USDA's telecom needs. One service is creating a single billing and management point for enterprises using multiple carriers across many locations.
The company also brought Diana Gowen out of retirement as its federal practice leader. Her job was to get MetTel in shape to win EIS and she did. She did the same thing for Qwest (now CenturyLink) when she was hired to win EIS' predecessor Networx.
Another relative unknown in the federal space is Core Technologies Inc. They are a woman-owned, 8(a) small business. But the win is not set aside. EIS has no small business track. Everything was competed full and open.
Core's services include telecommunications, wholesale carrier services, and IT. The company holds a spot on GSA's 8(a) STARS vehicle and has GSA's Integrated Telecommunications Services contract, known as GRITS. It is used for buying local telecommunications services. (I also think it is very appropriate that a company based in Georgia holds a contract named GRITS.)
Granite Telecommunications is a $1.25 billion company based in Quincy, Mass. They count 85 Fortune 100 companies as customers for its telecommunications services. Their services seem similar to MetTel's in that they can tap into the major carrier networks. They also offer services to manage telecom services and billing for a customer who uses multiple carriers.
And finally, there is MicroTech, a company well known in the federal space. Not to rehash too much history, but MicroTech and its CEO Tony Jimenez were on the brink of disappearing just three years ago. The Small Business Administration threatened to debar Jimenez and the company. SBA accused the company of misrepresenting itself to win small business contracts. SBA was not able to prove its allegations.
Jimenez was still forced to step aside from daily operations for several months, but returned as a full-time CEO in May 2014. Later that year, he sold a substantial portion of his business to Unicom.
But it was also about this time that Jimenez set his sights on winning EIS. Some of the services Microtech offers fit right into EIS' wheelhouse: infrastructure and systems integration, communications and mobility, and technology and network solutions.
But Microtech isn't going at it alone. Jimenez told me that he has put together a team that includes Vodaphone, Cox Communications, Telephonica, NTT Data, Time Warner, and Tata Communications. They've also developed some intellectual property around telecommunications management, he said.
Jimenez called the EIS proposal the hardest he had ever been involved with. "But we made it," he told me.
Now the truly hard part for MircoTech and the other EIS winners begins: capturing task orders.
The agencies have been filing transition plans with GSA to move from Networx to EIS. Some of these plans are more advanced than others, but none of them will be as simple as throwing a switch.
The real work for EIS is only getting started.
For another take on the contract and what it means, read Mark Rockwell's story at our sister pub FCW.com.