SEWP moves to limit bidders who aren't 'authorized' resellers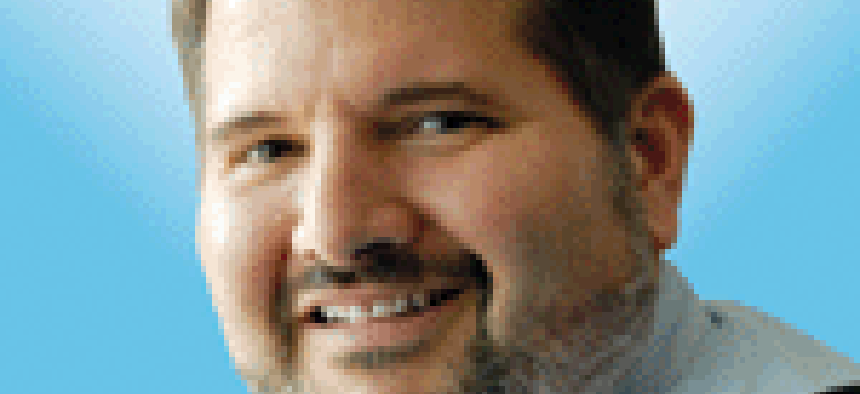 SEWP has developed a tool for contracting officers to restrict the bids of companies who aren't authorized resellers as a way to protect government buyers and secure the supply chain.
At the end of this month, NASA SEWP will add a new tool for contracting officers who want to only get bids from contract holders who are authorized resellers of a product.
SEWP is launching what it is calling the Established Authorized Reseller Program, or EARP.
The program will address two problems, according to Darlene Coen, SEWP's deputy program manager. One, eliminating non-compliant bids. And two, protecting agencies from buying products they later learn don't qualify for manufacturer's warranty and service agreements.
For some lower-end products – think power cords – buying from an unauthorized reseller isn't a big problem. But as products get more sophisticated and are more mission-critical, there are concerns about keeping the supply chain secure and combating counterfeit products, Coen told Washington Technology.
Currently, a contracting officer can release a request for quotations and specify that they only want authorized resellers to submit a bid. But there is nothing to stop an unauthorized resellers from submitting a bid.
With EARP, SEWP has built a database tool that will allow the contracting officer to only send the RFQ to contract holders that have established themselves with SEWP as authorized resellers.
The tool will help address the risk agencies face when they buy products from unauthorized resellers. There are many original equipment manufacturers that will not provide warranty or other services unless their product has been purchased from an authorized reseller.
Coen said there about a dozen OEM's who have this restriction including HP, Cisco and Oracle. She said there have been cases where agencies have had to remove equipment and replace it in order to get it serviced.
Buying from an authorized reseller also can help reduce the risk of agencies unknowingly buying counterfeit products, she said.
So EARP will help create a more secure supply chain, Coen said.
Contracting officers currently also get large numbers of non-compliant bids from unauthorized resellers and they have to spend time and resources responding to those, she said.
To create EARP, SEWP recognized that there is no standard definition of an authorized reseller. Therefore, SEWP contract holders will have to meet four criteria to be considered an established authorized reseller:
They are part of an OEM's program that designates them as an authorized reseller.
There is a documented process they must follow to be an authorized reseller.
There is a point of contact who can verify the designation.
There is a benefit to the government buyer when buying from an authorized reseller or there is a consequence when they buy from an unauthorized reseller.
Joanne Woytek, NASA SEWP program manager, said in the announcement that SEWP wants to address supply chain issues in way that meets the needs of government buyers as well as acknowledging the realities of the industry.
"This latest established authorized reseller feature will further reduce the risk to the government in critical areas while recognizing the multitude of industry relationships that exist in the marketplace," she said.