Are you ready for the 4th quarter spending spree?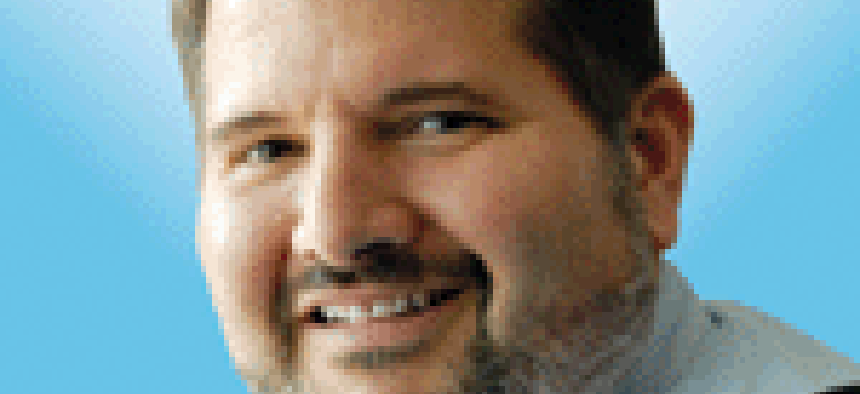 The volume of business during the fourth quarter continues to grow to the point that the spending spree is actually more like an avalanche.
We call it the Fourth Quarter Spending Spree, but it really is more like an avalanche and its one that appears to be growing.
Ten years ago the fourth quarter wasn't too different than any other quarter, according to Deltek's Kevin Plexico. Spending was spread relatively evenly throughout the year.
Plexico addressed our Washington Technology Industry Day event on Thursday that was focused on the fourth quarter. Deltek co-produced the event with Washington Technology.
According to Plexico, more than 34 percent of civilian spending occurs during the fourth quarter.
But it is important to note that his number looks across all agencies.
Our event also featured a panel with leaders in charge of some of the largest and most used vehicles in the market: Darlene Coen of NASA SEWP, Omar Saed of Alliant, Jill Thomas of GSA Schedule 70, and Jaclyn Smyth of DHS' EAGLE 2 and FirstSource 2.
They reported some astounding numbers for the fourth quarter, with the volume of business ranking from 60 percent to 80 percent.
Our industry panelists that included representatives from General Dynamics IT, Salient CRGT, Leidos and DLT Solutions also reported that their business is heavily weighted to the fourth quarter.
So what is driving all of this business to the fourth quarter?
Part of it is that in recent years, the government has had to operate under a continuing resolution. CRs are a common occurrence but traditionally they last a few weeks to a month or more. Rarely did they stretch into the second quarter.
But in recent years as politics have become more partisan, the CRs have lasted longer and longer. For fiscal 2017 an omnibus appropriations bill wasn't pass until the third quarter.
The expectation for this fourth quarter is that we'll see more business than usual in the fourth quarter because of the long CR, according to Plexico.
Another reason, of course, is that agencies are in a rush to spend their budgets because they either use the funds or they lose it.
Because so many awards are made in September, options also often come due in September in the later years of a contract. So renewals add to the volume.
The government is trying to mitigate this, said Smyth, director of the strategic sourcing program office at DHS. She oversees Eagle 2, which is primarily for services, and FirstSource 2 for IT products.
DHS is trying to get agencies to set renewals and options for different times of the year, so they are moved away from the fourth quarter.
It is also interesting to note that the fourth quarter is really about September as far as awards are concerned.
Nearly 17 percent of all awards are made in September, compared to other months at usually under 9 percent, Plexico said.
Michael McHugh, our panelist from GDIT, runs that company's GWAC center and tracks all task order contracts they hold. They see a spike in solicitations in July and August, then a drop off in September.
That makes sense because you likely won't see a solicitation and award in the same month but you need those RFPs in the months leading up to September when so much buying occurs.
Industry's challenge is helping the customer to make purchases that help meet their mission.
"You don't want them to buy stuff that sits on a loading dock for a year because no one knows how to integrate it," said David Rubal from DLT Solutions.
Gerald Gaskins of Leidos shared the story of a government customer who throughout the year was setting up procurements and documentation so that when the pressure was on in the fourth quarter the agency was ready to make smart purchases.
Sean Delaney of Salient CRGT said that success in the fourth quarter relies on customer intimacy. There are chances to win new customers but you need to be working on that as far ahead as possible.
"It comes down to business development 101," he said. It is about meeting people, building relationships, explaining what you can do through demos and speaking engagements and using white papers, Delaney and the other panelists said.
Most successful companies also coordinate their internal processes, Plexico said. Sales and business development need to coordinate and communicate with their contracts people and program managers.
BD and capture folks need to bring in the business but the program managers need to be able to deliver on what is promised to the customer. The contract organization has to have processes in place to quickly respond.
This has become more critical as the market has shifted to more task order contracts, which have greatly reduced the time from solicitation to award, the BD panelists said.
There are efforts to mitigate the crazy rush of the fourth quarter but no one expects it to change any time soon. Part of it is just the nature of the business, but there also are many things out of control of the agencies and of the contractors that serve them. In particular, Congress' inability to pass a budget in a timely manner.
For contractors, the key is to continue to build customer relationships and to deliver and serve the customer. It is simple and straight forward advice but that doesn't mean it is always the easiest advice to follow.