Army's $249M cloud services contract has lots of primes and plenty of flexibility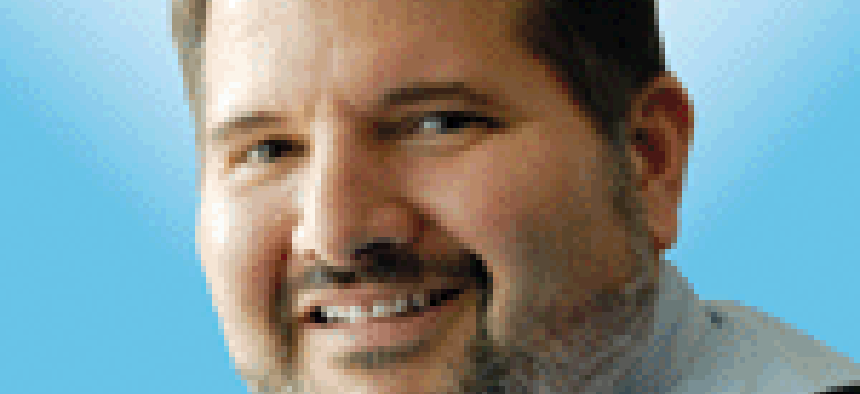 The Army designed ACCENT to be a fast and flexible vehicle for migrating applications to the cloud and with 50 primes vying for work, the competition promises to be intense.
With 50 primes and a ceiling of just $248.7 million, the Army Cloud Computing Enterprise Transformation contract won't set the world on fire with huge task orders and major cloud implementations.
But the contract – technically a basic ordering agreement – will play multiple roles and lays the ground work for bigger things ahead. As described in interviews with the Army and two of the primes, ACCENT is part pilot, part cyber warrior and part tool for transformation.
The contract is focused on migrating applications to the cloud and the Army will buy services such as cloud computing, transition support and modernization.
"The Army can no longer afford unconstrained IT infrastructure spending nor embrace local IT hosting solutions that detract from institutionalizing an 'as a service' enterprise computing environment," said Donald Squires, project officer for ACCENT, in an email exchange.
The contract is part of the Army's cloud first initiative and will further efforts to consolidate its data centers, industry executives said.
Several Army organizations are developing task orders but none have been issued yet, Squires said.
"The Army is trying to do more with less," said John Wood, CEO of Telos Corp., one of the ACCENT primes.
The task orders under the BOA also will lay the ground work for larger, more scalable projects moving forward, he said.
"What the Army is doing, others will follow," Wood said.
The design of the contract will make it quick and easy for commands, offices and directorates across the Army to use the vehicle, said Jennifer Napper, group vice president for defense and intelligence agencies at Unisys Federal. She is a retired Army major general.
All primes on the contract have proven to the Army that they know how to put customers in the cloud. They have the qualifications and past performance.
Once task orders start to flow, bidders only have to resubmit pricing, "because they already know you are capable," Napper said. "You don't want to go through months and months of a convoluted process for each task."
The expectation is that once a solicitation comes out, companies will have 10-14 days to respond and the Army will make an award in another 10-14 days.
"You are looking at a very quick turnaround of one or maybe two months," she said.
"At the end of the day, this is a license to hunt," Wood said.
Because it is a basic ordering agreement, many of the contract clauses have already been established and agreed upon. As task orders under the BOA are solicited the already established clauses get incorporated, Squires said.
The Army also will compete the task orders through the Army CHESS IT e-mart, which until now has only been used for hardware and software purchases.
"Adding ACCENT ordering to the CHESS IT e-mart expands the use of CHESS and introduces a proven efficient and effective contracting process to ACCENT users," Squires said.
The large number of primes on ACCENT means that the competition should be robust. Napper said she expects as many as 10-15 bidders for each task order that comes out.
To be successful, companies will need to be able to respond quickly and have established, repeatable processes in place to meet the customer's needs, she said.
The vehicle will help the Army address what many agencies across the government face – too many resources being used to maintain legacy systems, Wood said.
Moving to the cloud will reduce costs but while increasing security, he said.
The cloud first approach is the right one but not all of the Army is ready for it.
"The ACCENT BOA provides a lot of flexibility for users to determine their best path forward," Wood said. "There is no one size fits all."
The contract also is a great vehicle for companies like Telos to act as the trusted advisor to their customers. For Wood's company that means leading with its security and compliance capabilities, he said.
He has no worries that once the task orders begin to flow they will come quickly. ACCENT is a three-year BOA and tasks under it can be awarded for a five-year term of service.
If successful, the BOA could be extended or recompeted, Wood and Napper said.
Napper said a lot of the applications to be migrated will be smaller and local. For example, a particular office with the Army Corps of Engineers will have applications that are specific to its location. Moving them to the cloud will make them easier to maintain and more accessible, she said.
ACCENT will be used for pilots early but as the successes come, more task orders will follow, Napper said.
"To me the Army is saying they are serious about the cloud and they want to move quickly," she said. "This is a real sign of commitment."