Tim Cooke on why he bought ASI Government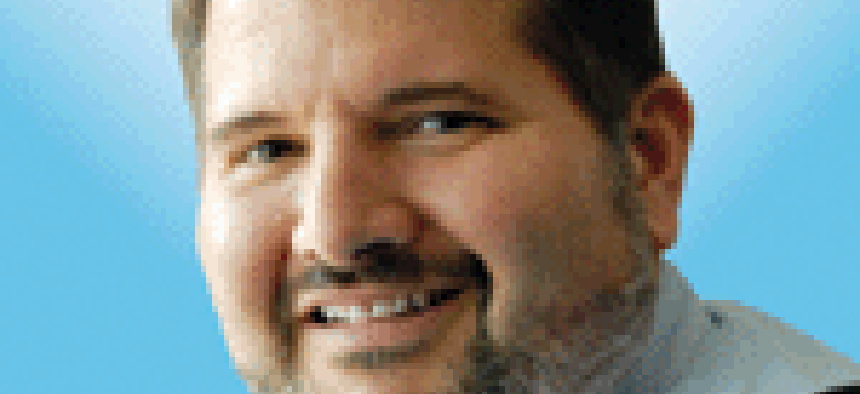 In four years Tim Cooke has gone from running ASI Government's consulting business to being the company CEO and now to owning the company outright.
The company's owner, Excellere Partners, was ready to move on and Cooke was able to secure financing to buy company's consulting business.
ASI's product business, which includes the Virtual Acquisition Office and other offerings, has been acquired by another company, but they aren't ready to publicly announce the deal yet, Cooke said. They want to tell their customers first.
"I'm accompanying the CEO as we meet with customers and we're explaining what has happened," Cooke told me. "But customers should really notice no difference."
For ASI going forward, the focus will be building on the legacy that the company's three founders established 20 years ago – helping agencies find innovative ways to do business.
For Cooke that means three things – performance-based acquisition, strategic sourcing, and category management, which Cooke described as strategic sourcing-plus. All are gaining momentum in the government market as agencies look for ways to reduce costs and be more efficient.
ASI also will remain active in efforts to transform government acquisition through efforts such as Acquisition of the Future. Cooke is the co-chair of the 2017 Acquisition Excellence Conference in June, an event produced by ACT-IAC.
"Don't sell short the impact that transformation of acquisition can have on government operations," he said.
ASI is involved in a FEMA pilot that ties acquisition more tightly to the mission so that acquisition directly serves the mission, he said.
The pilot deals with the National Flood Insurance Program and re-insurance – basically providing insurance coverage to the insurance company. Traditionally, the coverage is provided via premiums and surpluses but the last 11 years, the United States has been hit by Hurricanes Katrina, Sandy and Ike. Insurance claims far exceeded the amount of funds available, FEMA said in a January announcement of the program.
The pilot secured re-insurance from the private sector and capital markets.
"They accomplished something really hard and created a new type of insurance," Cooke said.
With the focus on consulting, Cooke said that he wants to build on ASI's base at agencies such as GSA, Homeland Security, National Security Agency and the National Geospatial-Intelligence Agency. A new contract with the Army should open more opportunities there as well.
The transition to the Trump administration and his proposed budget cuts shouldn't have a negative effect on ASI's opportunities, he said.
Smarter acquisition such as category management can be a powerful tool for agencies looking to save resources. "There are ways to take dollars out without taking people or programs out," Cooke said.
Financial terms of Cooke's acquisition were not disclosed.
As we reported earlier, the bulk of ASI's management team will continue on.