Deltek sold for $2.8B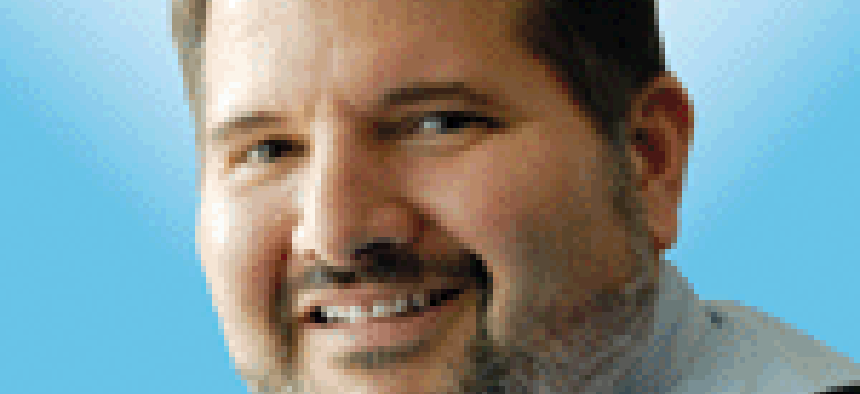 As part of Roper, Deltek also will work closely with other Roper companies such as Aderant and ConstructConnect. Aderant provides business management software primarily to law firms and ConstructConnect helps general contractors, manufacturers, architects, designers and subcontractors connect.
Note: Updated to include comments from Deltek CEO Mike Corkery and private equity firm Thoma Bravo.
Deltek is delivering quite the Christmas present to its private equity owners, who have landed a $2.8 billion cash deal to sell the company to Roper Technologies.
The private equity firm Thoma Bravo acquired Deltek in October 2012 for $1.1 billion. With Thoma Bravo's backing, Deltek continued to make acquisitions and other investments to build out its portfolio of software offerings for project based businesses.
The company holds a dominant position providing project-based software in the government contracting and construction and engineering, professional services, and marketing and communications markets.
Roper executives said that Deltek's dominance in these markets was a major selling point for them.
"The Deltek acquisition is consistent with our disciplined capital deployment strategy, which results in the acquisition of high performing niche businesses that grow and compound our cash flow," said Brian Jellison, Roper's chairman, president and CEO.
Deltek sported some impressive numbers that justified the $2.8 billion price tag. It is projected to have $535 million in 2017 revenue and $200 million in earnings before interest, taxes, depreciation and amortization, commonly referred to as EBITDA. It will also add $80 million in free cash flow.
In 2012, Deltek had about $320 million in annual revenue and EBITDA of $95 million. Deltek went private in 2012 with the Thoma Bravo acquisition, so financial results aren't available for recent years.
But given the data Roper released and the sales price, it is obvious that Deltek has been growing steadily and increasing its profitability.
Thoma Bravo said in a statement during its four years of owning Deltek they completed six acquisitions and grew the company's head count by 50 percent and revenue grew by 60 percent.
"We were very fortunate to have two great partners, New Mountain Capital [which owned Deltek and sold it to Thoma Bravo] and Thoma Bravo, now we have a third great partner," said Deltek CEO Mike Corkery.
Roper executives also see continued growth because of Deltek's strong customer base, which Roper said renews at a 97 percent rate. They also see high barriers of entry into Deltek's markets.
Corkery and the rest of the Deltek management team will stay on board. Deltek will operate as a distinct entity within Roper with the name, brand and office locations not changing.
Because Deltek was owned by private equity and private equity never holds a property forever, a sale of some sort was always in the cards. Theoretically, the company also could have gone public again.
But Corkery said this was the best outcome for Deltek employees, customers and partners.
"Roper provides Deltek with a permanent home and a long-term foundation that we can use to further solidify our position as the worldwide leader in solutions for project-based businesses," he said.
The company is committed to continue investing in Deltek products and people, Corkery said.
The investment strategy will be similar to what Deltek has followed for the last decade. During that time, Deltek has acquired Input, Federal Sources and Centurion Research, which built out its market research capabilities. It also has added companies in the architecture and engineering space, marketing and communications and human resources.
Going forward, Deltek expects to continue to make these kinds of acquisitions that either absorb competitors, expand capabilities or bring it access to new markets, Corkery said. The company also will continue to invest in developing its software products.
"Our commitment to the GovCon and A&E markets is unwavering," Corkery said. "We have a significant leadership position in those markets we want to build on. We also have opportunities to grow our consulting and marketing and communications business."
Deltek met all of Roper's criteria for an acquisition, Jellison said – a specialized focus, innovative products, loyal customers and talent.
"As part of the Roper family, Deltek is better-positioned than ever to deliver innovative solutions to the project-based industries that it serves," he said.
So, who is Roper?
The company's tagline says it is a diversified technology company, and its portfolio lives up to that claim. According to its website, its businesses are grouped in four categories: medical and scientific imaging, RF technology and software, industrial technology, and energy systems and controls.
Deltek will fall into the RF technology and software group, joining Aderant and ConstructConnect. Roper has 11 companies in its RF technology and software group.
In 2015, Roper had $3.6 billion in revenue and net earnings of $696.1 million. Through the first three quarters of 216, the company had $2.8 billion in revenue and net earnings of $476.6 million. Its stock is trading at about $183 a share.
The Deltek acquisition is expected to close before the end of the year.
"We feel we still have a lot of runway left," Corkery said.