Leidos closes $4.6B deal for Lockheed's IT business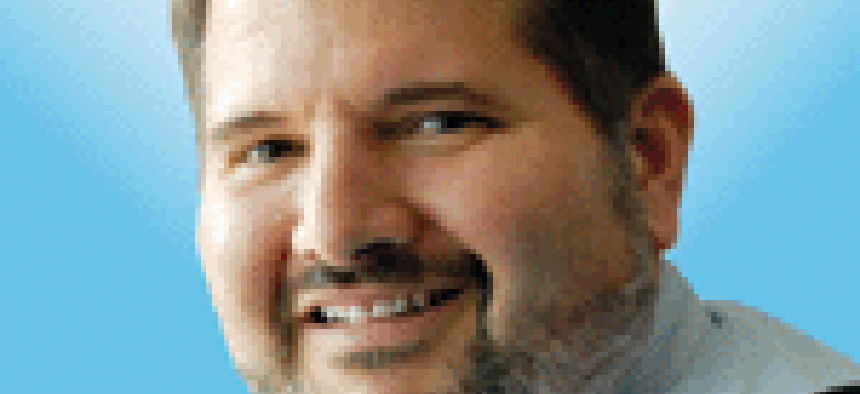 Months in the making, Leidos acquisition of Lockheed Martin's IT business is now complete. On paper, it looks great, but time will tell if this mega-merger pays off for customers, employees and shareholders.
Lockheed Martin and Leidos have completed their historic merger, undoing much of the IT acquisitions that Lockheed has built over the last two decades and making Leidos the largest IT provider in the federal market.
The deal was announced in January, and the months since have been spent pushing through regulatory hurdles and structuring the new company.
With the close of the deal, Leidos takes over Lockheed's Information Systems and Global Services business. Lockheed shareholders also will own 50.5 percent of the shares of Leidos. Lockheed also received $1.8 billion in cash.
Three new members have been added to Leidos' board: Gregory Dahlberg, former senior vice president for Lockheed Martin's Washington operations; Surya Mohapatra, former CEO and chairman of Quest Diagnostics, and Susan Stalnecker, former vice president and treasurer of DuPont.
For Lockheed Martin, the deal marks a major step for the company has it puts its attention and resources more solidly behind its defense and aerospace business. The same day it announced the plan to sell of the IS&GS business, it announced the intention to acquire Sikorsky.
For Leidos, the deal adds about $5 billion in revenue to create a $10 billion portfolio of IT solutions and technical services. The company will tower over its closest competitors – Booz Allen Hamilton, CACI International, SAIC and CSRA.
The acquisition also brings Leidos customers such as HHS, Homeland Security, FAA, DISA and the Social Security Administration. They have complementary customers at GSA, the Navy, Army and intelligence agencies.
Lockheed also had been trying to build its health IT business with acquisitions such as Systems Made Simple, so that should complement the extensive health IT related work Leidos does. The company is leading the multi-billion dollar effort to build an electronic health record system for the Defense Department.
Leidos officials have also talked about the combination positioning the company for opportunities in modernization efforts that they see emerging across the federal market. The combined company will have about 27 percent of its revenue from civilian customers, 27 percent intelligence, 29 percent defense and 16 percent from health IT.
The company has identified about $21 billion in new potential opportunities the company can pursue across its four major markets. These opportunities include cyber, enterprise IT, large-scale network operations and management and electronic health records.
According to a recent investor conference presentation, Leidos sees its capabilities now falling in seven key areas:
C4ISR
Cyber
Systems Engineering
Data analytics
Large-scale agile software development
Enterprise IT modernization
Operations and sustainment
The deal, however, doesn't mean that Lockheed is exiting the IT business. It is keeping some significant pieces of business especially around cyber and mission IT that supports its platform business.
The company will likely still have $5 billion or more of IT business, just don't expect it to be pursuing networking jobs as a prime contractor. In addition to IT that supports its mission work, there also is Lockheed's energy business that includes smart grid services, energy efficiency, and something the company calls "intelligent microgrid solutions."
For both Lockheed and Leidos, the easy part is done. Lockheed needs to show that its focus on the platform will pay off.
Ditto for Leidos: will this huge investment and added bulk and scale translate into a growth and profit engine?
We won't know the answer right away, but it will give us something to track over the next 18 months and beyond.