Line-spacing issue nixes $300M contract award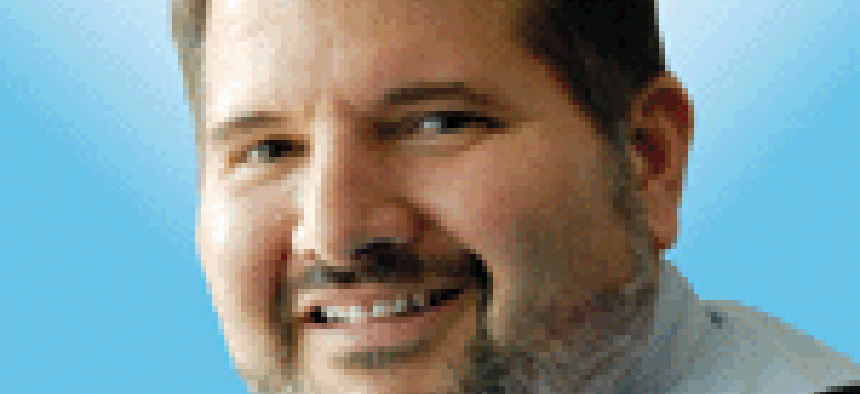 Criterion Systems saw a $300 million contract taken away after the GAO ruled that part of its proposal had compressed spacing between the its lines of text, giving it an unfair advantage over its competitors.
Reading the protest decision involving DKW Communications and Criterion Systems took me back to when I had to write term papers in high school and college.
Remember those days when the assignment was for a 10 or 15 page paper and you'd play with the line spacing to stretch that paper out from 8 pages to 12 or 13? When you hit page 11 you'd feel some relief because you knew you had met the professor's requirements.
The difference this time is that Criterion wasn't trying to stretch- they were trying to compress.
The two companies were bidding on a contract with three task orders to provide the Energy Department support services around cyber, IT and project management.
The request for quotes placed a limit on the technical quotation of 10 pages, single-spaced using Times New Roman, Courier, Geneva, Arial or Universal font. The text size had to be 12 point or higher.
After Criterion won the contract task orders, which ranged in value from $260.8 million to $20.6 million, DKW filed its protest. Initially, the company claimed that the level of technical detail the agency was asking for was impossible to fit into 10 pages.
It filed a supplemental protest after receiving the agency report to its protest. Now it understood how Criterion had a stronger technical proposal because it was able to fit more information into its 10 pages by manipulating the line spacing.
The Energy Department didn't have a problem with that, but the Government Accountability Office did and found Criterion's proposal to be non-compliant because it didn't follow the formatting requirements.
By compressing the space between its lines of text, Criterion was able to put 66 lines of text on each page compared to 44 lines that would typically fit. In the other volumes of its proposal, Criterion had the more traditional spacing of 44 lines of text, so the difference was obvious to GAO within Criterion's own proposal.
"Criterion's significant deviation from the other two volumes of its quotation effectively added approximately three to four pages to the 10-page limitation. In our view, this was a material change from the RFQ's instructions that gave Criterion a competitive advantage," GAO wrote.
In its recommendation to the Energy Department, GAO told the agency to look at whether the page limit reflects its actual requirements. If it does, it should find Criterion non-compliant and award the contract to DKW. But if the agency now thinks the page limit is not needed, then it should amend the RFQ and get new quotations and make a new award.
Meanwhile, the message is: Don't think your competitors aren't looking at every detail of your proposal, because they are. And if you are going to tweak the spacing in one part of your proposal, you should tweak it everywhere, for consistency's sake, at least.