Inside Dell's lost $225M data center contract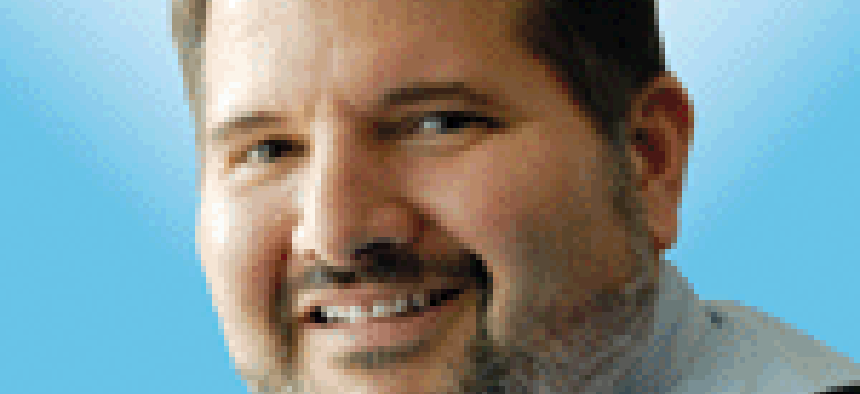 We take a dive into GAO's decision to reject Dell's protest of a $225 million Education Department contract it lost to HP.
As I previously reported, Dell Services Federal Government lost is fight to keep a contract to provide data center services to the Education Department.
The data center is part of Education's system for processing student loans and grants under the Higher Education Pell Grant Program.
Hewlett Packard Enterprise Services challenged Dell and won the contract valued at $225 million. Dell protested, as it has held the contract since at least 2009. I reported on the decision in late January, but it wasn't until this week that the Government Accountability Office issued its decision with details on what Dell claimed and why GAO rejected those claims.
It's an interesting read. Dell made multiple claims and all were denied.
The one that stands out the most to me is, unfortunately, the one that is written about the least.
The Education Department scored Dell's past performance as unsatisfactory, which is remarkable given that they held the contract for so long.
It's important to note that more than just the work Dell has been doing for the Education Department goes into the past performance.
The agency described the contract as "transformational" because they want to shift many of the applications hosted in the data center to a cloud and/or hybrid environment.
Given some of the other comments and findings in the decision, I wonder if Dell didn't put its best cloud foot forward in its proposal.
GAO dismissed Dell's past performance challenge quickly, saying in a footnote that even if its past performance was given the highest possible score, HP's proposal would still be the highest rated and lowest priced.
Dell bid a price of $230 million, and HP's bid was $225 million. The contract was competed as a best-value procurement. A third company also bid, but they did not protest, and their name was redacted from the GAO decision.
The mistake Dell apparently made was that it may not have understood the depth of cloud services implications in the solicitation. The company challenged the weaknesses attributed to its bid saying that there were unstated evaluation criteria for cloud services.
But GAO didn't buy that argument because throughout the solicitation, the Education Department emphasized the importance of a cloud solution. The agency asked that bidders explain how they would meet the statement of objectives, which emphasized the importance of a cloud-based solution.
I guess the lesson is to understand the statement of objectives and make sure everything in your proposal tracks back to that.
Dell also argued that HP's pricing was not evaluated properly because its price for the transition was too low. But this didn't carry water with GAO either because while HP's price for transition was lower than Dell's, it was still higher than the government's independent cost estimate.
Dell also argued that HP improperly misclassified transition items as operating costs.
But misclassifications didn't really matter because it all gets rolled into a final price, so GAO rejected that argument.
Dell also lost its final argument that the Education Department failed to consider the impact of HP's split into two companies – Hewlett Packard Enterprise and HP Inc.
GAO said that Dell presented no evidence that the split would impact HP Enterprise Services performance under the contract.
So, I guess the lesson there is: Don't make a claim in your protest that you can't back up with facts.
Dell declined to comment for this post.
But I got this from HP: "We are pleased the Department of Education stood with Hewlett Packard Enterprise as their Next Generation Data Center provider. We look forward to creating a best-in-class experience for the Department of Education's Office of Federal Student Aid as they transform to a cloud-based environment," said Marilyn Crouther, senior vice president of U.S. public sector for HP Enterprise.
So I guess the book is closed on this one. Now it is up to HP to deliver.
From a technology and performance aspect, this might a good contract to follow as it includes a mixture of applications being shifted to the cloud as well as a legacy applications that can't and will be need to be modernized.
I'm sure it is a familiar set of circumstances that many agencies face, so tracking how this project moves forward might provide some good lessons learned.