CSRA makes it debut, leadership team unveiled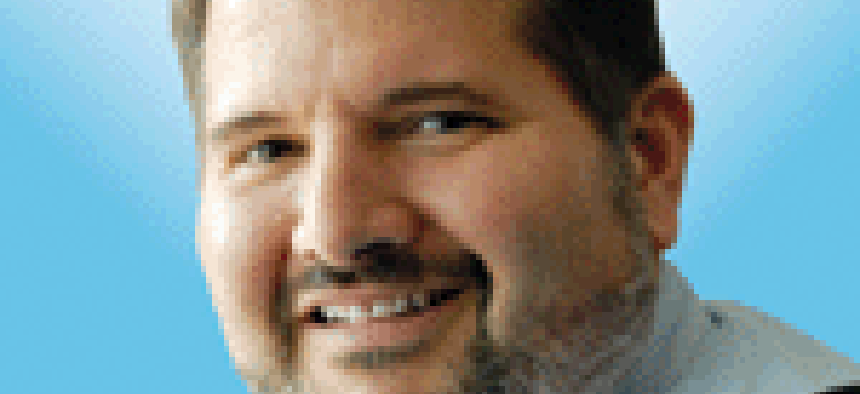 Computer Sciences Corp. has completed the spin-off of its public sector business and the acquisition of SRA, creating CSRA Inc. Who's running the company now?
Computer Sciences Corp. has completed its split, and its North American public sector business is now an independent publicly traded company known as CSRA Inc.
As the name indicates, the acquisition of SRA International also has been completed.
CSRA began trading on the New York Stock Exchange Monday morning under the ticker CSRA and opened trading at $29 a share.
CSC shareholders have about 85 percent of the stock and SRA's shareholders, including founder Ernst Volgenau and private equity backer Providence Equity, own the remaining 15 percent. CSC shareholders also are receiving a special $10.50 special dividend for each share of stock they own.
The new company's CEO is Larry Prior, who was the leader of CSC public sector business. CSC chairman Mike Lawrie is chairman of CSRA as well as remaining chairman and CEO of CSC.
The leadership under Prior includes David Keffer, chief financial officer, how held the same post at SRA.
Sally Sullivan is the executive vice president of business development. She led BD for CSC's public sector business.
George Batsakis is the EVP for the defense group. He led SRA's national security group.
Charles Koontz is EVP of civilian. He previously was the vice president and general manager of CSC's health agencies business.
Ken Deutsch is EVP of the defense mission group and previously was the VP and general manager of CSC's defense and intelligence group.
Catherine Kuenzel is EVP of the Homeland Security Department group. She held a similar post with CSC.
Paul Nedzbala is EVP of the health group. He ran the health and civil group at SRA.
John DeSimone is EVP of delivery and operations. He ran the enterprise services group at CSC.
Leigh Palmer is EVP of the intelligence group. She joins the company from BAE Systems.
John Dancy is the chief information officer. He was director of strategic initiatives for CSC public sector infrastructure services group.
Bob McCants is the interim vice president of security. He held a similar post at SRA.
So, that's four senior leaders coming from SRA, six from CSC, and one newcomer.
Other former SRA executives include Stuart Davis, who is the vice president of investor relations and strategy. Most recently, he was at ManTech International, but also worked at SRA for 21 years. Andrew Bryden is the chief marketing officer and held a similar post at SRA.
When CSC announced the deal to acquire SRA, they were careful to call it a merger, but financially, CSC was buying SRA, so I've always called it an acquisition.
At the same time, you could see from how the companies talked about the transaction that this wasn't about one company taking over and swallowing the other.
With so many folks from SRA on the leadership team, you can see that they are going for a cultural merger.
In interviews when the deal was announced, Prior and SRA CEO Bill Ballhaus talked about how each company had strengths that would complement the other, the most frequent example being SRA's business development skills and CSC's experience winning large contracts.
Now the challenge ahead is making the split from CSC and the $1.4 billion price tag ($390 million in cash and $1 billion in assumed debt from SRA) worth it.
Both SRA and CSC bragged about industry-leading margins and that they are arguably the largest pure play IT company in market. Maintaining those margins and growing revenue will be the top priorities.
Look for more later this week when I interview Prior about his strategy and what plans are in the works.