Centralization, consolidation reshapes government IT landscape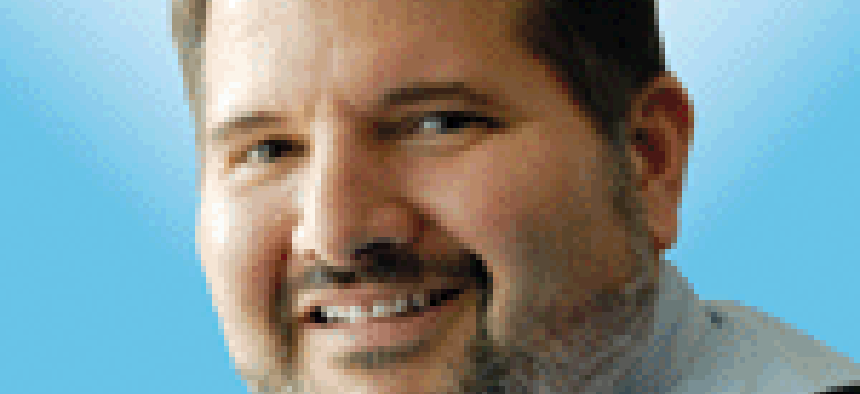 Led by OMB and agency CIOs, what and how the government is buying IT products is changing, and it'll have a ripple affect across the entire landscape.
I wasn't able to sit in on Steve Charles' panel at the recent immixGroup Government IT Sales Summit, but I got him on the phone the next day to talk about the contracting landscape.
Charles, a founder of immixGroup, has kept his focus on how manufacturers, software publishers and cloud service providers are reaching the market. He considers them the top of the IT food chain because they create intellectual property, i.e., the commercial products the government is trying to buy.
What he sees is centralization and consolidation of both what IT is being bought and how it is being bought by the government.
This is changing the relationship between the OEMs and the channel as well as between the channel and big integrators and how they work together and what each needs from the other.
The Office of Management and Budget started this shift through the budget process and initiatives such as TechStat and PortfolioStat as it tried to take on redundancies and overcapacity in the market. The creation of IT procurement specialists and the Digital Service are also part of this, Charles said.
"All of this is building more resources in a central place, and it is the exact same place that the budget process goes through," he said.
Along comes the Federal IT Acquisition Reform Act, and it puts many of the OBM initiatives into law and gives procurement and budget authority to the CIOs.
CIOs are saying: "We are only trying to spend money that moves us toward more interoperability and more standards-based IT," Charles said.
That makes it imperative that OEMs, software publishers and cloud providers understand the standards the government is moving toward.
"You'll find all of that in the CIOs strategic plan and you'll find that is part of the department's enterprise architecture and that will map to the federal enterprise architecture," he said.
Because standards are always evolving, it is important to involved with NIST and the role it plays in standards development. NIST often is rolling up standards from various organizations into a comprehensive federal standard. And that standard often gets rolled back out to the commercial market.
Another example of centralization is the recent memo from the Office of Federal Procurement Policy administrator Anne Rung and federal CIO Tony Scott requiring agencies to use NASA SEWP, Schedule 70 or NITH CIO-CS to buy most laptop and desktop computers. The goal is to standardize configuration, get more uniform pricing and improve interoperability.
For the channel, the consolidation and centralization shift means that OEMs are more interested in partners that have close customer relationships than in partners with lots of contract vehicles, Charles said.
For products, the number of contract vehicles is shrinking as the government consolidates buying around a select few such as the NIH CIO-CS and NASA SEWP contracts.
OEMs want partners with strong customer relationships because they aren't just selling a solution and moving on, especially with as a service offerings. They are providing a "service over the wire," Charles said, and then watching the government customer use it every day.
"So they need partners who know the customer and go deep on technology," he said. "Getting lots of vehicles doesn't add value."
This is much more of a commercial channel model and that's a challenge because the government doesn't understand the commercial channel, he said.
"There's a disconnect between commercial practices and what people think you can do in federal," Charles said. "We need to redouble our efforts and make sure the government understands commercial practices and we disclose them and rationalize them."
While not as many companies need product contracts, it continues to be important that channel partners win prime spots on professional services contracts.
"They need the schedule and the professional services contract, but they should team to deliver products," he said. "They need to be primes."