Why Salient CRGT makes sense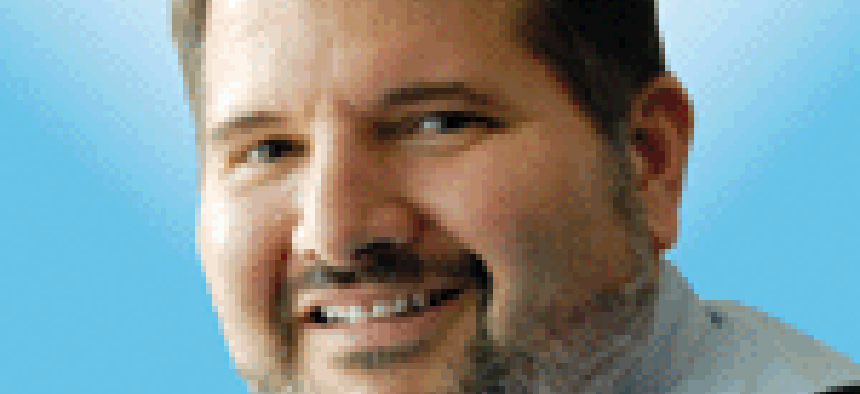 Mergers of equals are rare in this market, but Salient CEO Brad Antle gives an inside view of how his company and CRGT made it happen.
The combination of Salient Federal Solutions and CRGT started at the top.
Not with Salient CEO Brad Antle or CRGT CEO Tom Ferrando, but higher than that.
The key to this merger of equals was put in place when Salient's owner, the private equity group Frontenac, and CRGT's private equity owner, Bridge Growth Partners, found a way to work together. The result will be a new company with $375 million in annual revenue and 1,700 employees.
"Mergers of equals are hard to do because the owners need to establish valuations and governance before you get down to corporate leadership and how to bring that leadership together," Antle said.
"That's what makes it difficult—the number of decisions that have to be made before you even get deep into the transaction," he said. "Then all of that has to hold together through the whole due diligence process."
Investment banker Jean Stack of Houlihan Lokey had high praise for Bridge Growth and Frontenac. "People keep talking about mergers of equals, but these guys pulled it off," she said. "They are incredibly hard to do and they did it nearly flawlessly. They made it look easy."
Houlihan Lokey was an advisor to Salient and Frontenac in the deal.
Bridge Growth and Frontenac were committed to making the deal work and created a 50-50 partnership, Antle said.
"It helps that Salient and CRGT are well-run companies," he added.
Once the deal closes during the fourth quarter, Antle will become CEO, Ferrando will be president and Kevin Parker of Bridge Growth Partners will be chairman.
After the companies come together, the real fun will start.
The companies have very little overlap in customers. "We are both at the Patent and Trademark Office, but they do work for the [chief technology officer] and we do work for the CIO," Antle said.
They also only have one GWAC contract in common – the NIH CIO-SP vehicle.
"We have Alliant and Encore; they have Eagle 2, TIPPS and JMASS," he said. JMASS is the Judiciary Multiple Award Schedule to support federal courts.
Both companies are focused on Agile development, data analytics, mobility and cyber.
"It's like we had the same playbook but went after different customers," Antle said. "I don' think you could find two better companies to put together."
Antle has known about CRGT for quite some time and looked at the company last year when it was for sale, but Bridge Growth was the successful suitor, closing the deal in late 2014. Then, a common investor in the two companies made introductions in the first quarter of this year.
"We were already thinking of strategic combinations because we saw what Engility and TASC did," Antle said.
Obviously, Engility and TASC are different types of companies from Salient and CRGT, but they were two companies with similar cultures and similar services that came together and took costs out, Antle said.
"The market is coming out of its doldrums, so now is the time to act and position yourself for growth," he said.
Salient CRGT, as the new company will be called, will be able to pursue larger opportunities than either company could alone.
"We'll have over $100 million of work in Agile and $70 million in data analytics," Antle said. "We'll have more past performance, more qualifications. Customers will have greater confidence in us to take on larger projects."
Antle said the companies have a large pipeline of opportunities which will only grow once they are combined.
"We'll be a force to be reckoned with, especially in Agile and data analytics," he said.