TASC deal done, Engility embarks on transformation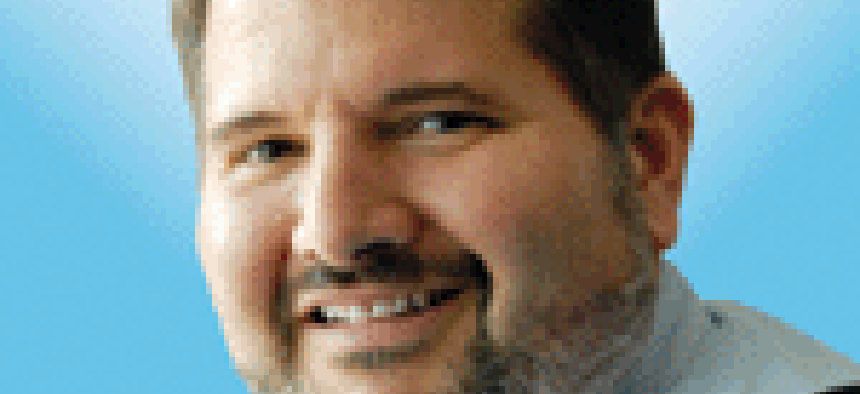 Engility has closed its $1.3 billion acquisition of TASC and moves into the next phase -- making it work.
Engility is calling the acquisition of TASC -- which closed today -- "transformational," and looking at some of the facts and figures, it is easy to see why.
850 more contracts and task orders, brining Engility's total to 2,000.
$35 million in cost savings by the end of 2016, and $50 million by 2018.
New business mix of 47 percent defense and 53 percent intelligence and civilian, compared to 61 percent DOD and 39 percent intelligence.
New capabilities in intelligence analysis, space systems, cyber forensics, ISR and geospatial intelligence.
Since the deal was first announced in October, executives on both sides of the deal have been working on an integration plan so that customers and employees alike saw a seamless combination of the two, said CEO Anthony Smeraglinolo.
The next 60 to 90 days will have a focus on communications with employees and customers to make sure nothing was missed during the planning phase, he said. But the focus is moving forward and making the $1.3 billion acquisition pay off.
"We know each other very well now," Smeraglinolo said.
The combination creates a company with nearly $2.5 billion in annual revenue and earnings of $210 million.
Part of the investment strategy is on the cost savings mentioned earlier. Most of that will come from eliminating redundancies in the back office functions in the short term. "You don't need two HR systems or accounting systems," he said.
The longer term savings, which push up to $50 million, will come from reducing the company's real estate footprint. Realizing those savings takes longer, the company set a 2018 deadline, Smeraglinolo said.
Another critical component of the strategy is bringing more affordable solutions to customers. When the deal was first announced, Smeraglinolo spoke about how the added scale of TASC will help the company become more cost competitive with other contractors.
It's affordability and cost competitiveness is something Engility executives see as a differentiator for the company.
"We are very excited about this new opportunity," he said. "We feel we have the critical mass now to go after any size job we decide to go after and have a strong probability of winning."
The company is still identifying opportunities where the combination of TASC and Engility equal more than one plus one.
There are customers with whom the companies separately had a presence but not enough to be a prime. That has changed now, said Craig Reed, senior vice president for strategy and corporate development.
One plus will be that each company now has access to new task order contracts that will offer a new vehicle for selling their offerings, the executives said.
For example, Engility holds positions on the GSA OASIS contract, SeaPort-e, LOGWORLD, Alliant and CIO-SP3. TASC also brings along several IDIQ contracts in the intelligence market, said John Hynes. Hynes is the former CEO of TASC and is now Engility's chief operating officer.
The closing of the deal also is nice payout for Engility shareholders, who received an $11.43 per share special dividend. The reason for the dividend is that TASC owners, the private equity groups KKR and General Atlantic, will become 51 percent owners of Engility's stock – though they won't have a 51 percent of the voting stock.
A payment to Engility shareholders was necessary to make the balance of ownership work out, Smeragilinolo said.
The TASC name, which is revered in many circles, will not go away. In the intell market, they'll go to market as TASC, an Engility company. In all other areas, the two companies will be completely integrated, he said.
The next step will be seeing what they win that they couldn't win before. That'll be the proof of the transformation.