Harris makes $4.75B deal for Exelis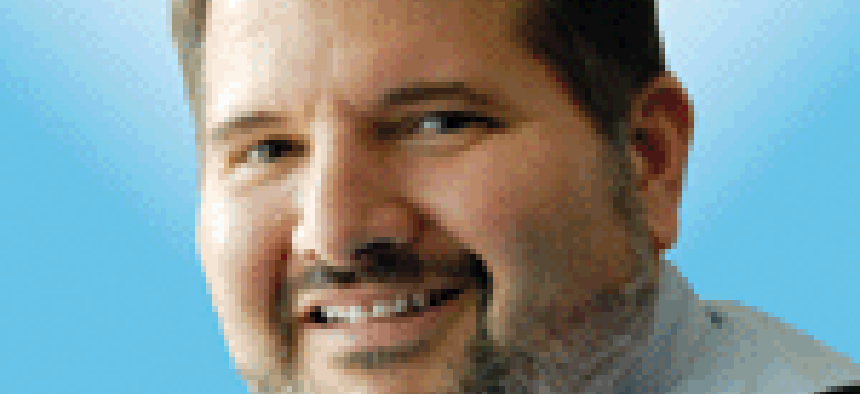 Harris Corp. is buying Exelis in a $4.75 billion cash and stock deal that the company is calling transformational.
The deal will significantly increase the size of Harris, adding $3.25 billion in revenue to Harris' $5 billion in revenue. Headcount will grow to 13,000 to 23,000. The transaction is expected to close by June.
Adding scale was definitely one of the factors the drove the deal, according to Harris executives and industry analysts.
"The combination of the two companies' highly complementary core franchises creates a competitively stronger company with significantly greater scale," said Harris CEO and chairman William Brown.
Much of that scale will come in the defense market, where Harris adds Exelis' strong position to its own. Sixty-one percent of Exelis customer base comes from defense customers. About 75 percent of Harris' revenue is DOD and intell related.
Exelis and Harris also both have significant international and commercial sectors. Pre-acquisition, the international market accounted for 32 percent of Harris' revenue and 23 percent for Exelis, according to Harris' investor presentation.
"This is a fantastic combination of two C4ISR companies that have some overlap but mostly complementary capabilities," said Michael Misantone, with the investment bank KippsDeSanto.
The overlap is primarily with radios, but the complementary capabilities are in areas such as air traffic management, advanced sensing and communications, he said.
Exelis' defense customers include the Air Force, Navy and Marines, Army and other defense and intelligence agencies. Its core offerings include information systems, electronic systems geospatial and night vision and communications.
In its investor presentation, Harris lists several of what it calls "core franchises," including weather, space and intelligence, air traffic management and tactical communications. The addition of Exelis will allow the company to bring greater scale and efficiency, optimize its research and development portfolio and deepen customer relationships.
The company pointed to several factors that made now the best time to make such a large deal, including historically low interest rates. The company secured bridge financing of $3.4 billion from Morgan Stanley Senior Funding.
Another factor is that defense budgets are expected to start growing again in fiscal 2016, so the deal will position Harris to take advantage of increased defense budgets.
"There is growing optimism that the DOD market has bottomed out, and we are now re-entering a growth phase," said Kevin MacCormack with the investment bank Raymond James.
That aspect of the deal – the bottoming out of the defense market – was shared many of the analysts I talked to. Many believe this will set the stage for more consolidation.
Timothy Schmitt with the investment bank Aronson Capital Partners said the recent TASC acquisition by Engility is another example of this kind of consolidation. Cost savings are one driver behind these mergers.
Engility and TASC estimate cost savings of between $35 million and $50 million because of the merger. Harris is estimating $100 million to $120 million in savings.
"The revenue synergies, though more difficult to quantify, should greatly outpace the cost numbers and be the true catalyst for these transactions," he said.
In other words, the cost savings are great, but now the expectation is that growth will be as big a factor.
More companies are looking for these kinds of strategic and transformational deals to position themselves for growth, MacCormick said.
So, on one hand, this deal is good for Harris; it's a good use of its cash. It gives the company a larger DOD presence and it adds to its product focus areas as well as professional services.
On the other hand, it also says positive things about the defense market. Companies are still focused on becoming more efficient and cost-effective, but they also are investing because they have reasonable expectations that the market has bottomed out.
In other words, more deals will come but so will growth.
The deal also marks the end of a journey for Exelis which was spun out of ITT Corp. in 2011. At times it has seemed as if it has struggled to find its way as an independent company. Last year, it spun out Vectrus, which had the bulk of its IT and infrastructure management business.
The spinoff of Vectrus in September may have primed Exelis for its exit, Misantone said. "This deal was not a surprise," he said.