Accenture acquires Agilex to build digital capabilities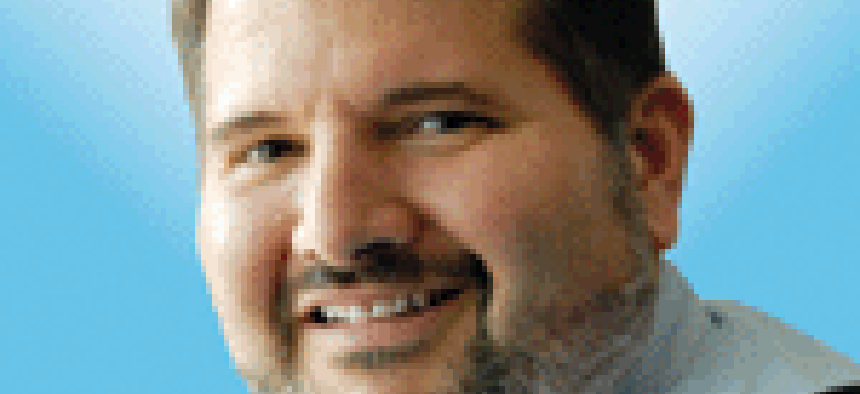 Accenture Federal Services plans to acquire Agilex, in a move that adds more capabilities in analytics, cloud and mobility.
Financial terms of the deal were not disclosed, but Agilex has about 600 employees and, in keeping with its name, is known for its Agile development capabilities. The deal is expected to close in April.
"Combining our digital capabilities and agile methods will accelerate our ability to help clients harness the power of emerging digital technologies and rapid, predictable systems deployment," said David Moskovitz, CEO of Accenture Federal, in a statement.
[Since this post was published, I had a one-on-one interview with Moskovitz about how the companies came together for deal and what it means for Accenture's strategy going forward. Read more here.]
Agilex' major customers include the Veterans Affairs, Homeland Security and Commerce departments.
The company was founded to "fundamentally change how government uses technology to execute its mission," said Agilex vice chair and co-founder Jay Nussbaum. The other founder of Agilex, Bob LaRose, died suddenly in 2010, but this deal is a continuation of his legacy.
The acquisition by Accenture will give Agilex the size it needs to have a bigger impact across the government, Nussbaum said.
Accenture named three Agilex capabilities that made them an attractive acquisition target:
Agile development methodologies
Digital capabilities
Delivery of rapid and measurable results.
"We see digital technologies fundamentally changing the way that government organizations operate and interact with citizens, patients, employees, suppliers, partners and other stakeholders," said Mike Sutcliff, group executive of Accenture Digital. Accenture Digital is the company's global organization that provides mobile, analytics and digital marketing solutions across commercial and public sector markets.
The acquisition of Agilex also complements Accenture's 2013 acquisition of ASM Research, a health IT and consulting company, said Timothy Schmidtt, with the investment bank Aronson Capital Partners.
"This acquisition provides Accenture with considerable scale in the more rapidly growing segments of federal spending – cloud, big data, and mobility," he said.
The deal also signifies a more optimistic view of the federal market in that a commercially focused buyer is focused back making deals in the government space, Schmidtt said.
The investment bank Houlihan Lokey served as an advisor to Agilex.