GSA leader Dan Tangherlini plans departure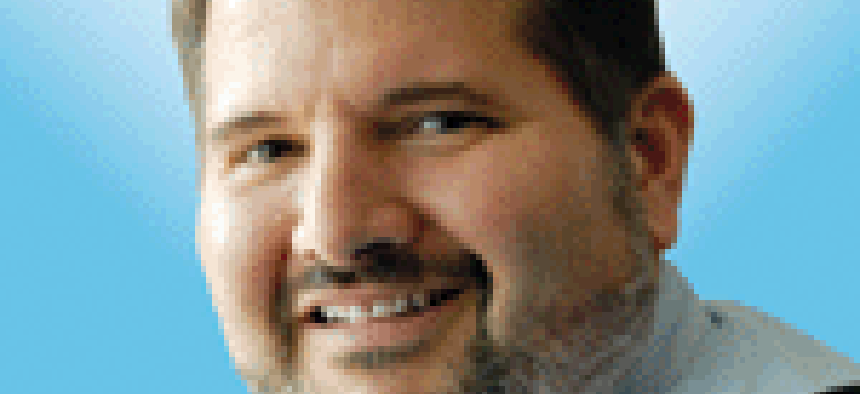 Dan Tangherlini is stepping down next month three years after coming in to stabilize GSA in the wake of an embarrassing scandal. His time at the agency was marked by a push to bring new efficiencies and innovation to the government.
Dan Tangherlini, GSA administrator, is leaving the agency in another month after nearly three years on the job.
GSA was a mess when he came on board in the wake of the Las Vegas conference scandal that made the agency the butt of late night TV jokes as well as harsh congressional hearings.
Tangherlini's role was to right the ship and move it forward. He's mostly done that.
"Dan deserves a lot of credit for pushing new ideas and new thinking. We didn't always agree, but he was always open to dialogue and focused on delivering quality for the government," Professional Services Council president and CEO Stan Soloway said in a statement.
Others are Twitter agreed.
GSA head Dan Tangherlini to step down http://t.co/81NLQHR0xA Brought in to steady the agency after the scandal in Vegas

— Al Kamen (@KamenIntheLoop) January 15, 2015
Dan the man with the master plan, congrats! RT @WashingtonCP: Dan Tangherlini leaving the GSA in February http://t.co/Bvu2iuknDY

— gabe klein (@gabe_klein) January 15, 2015
In two years, did Dan @DanGSA leave his mark on federal procurement? http://t.co/0WEHQr133U pic.twitter.com/7A0iRdqfUb

— Jill R. Aitoro (@FedBizWBJ) January 15, 2015
In his statement, Tangherlini praised the GSA personnel for the work they are doing to transform government.
"Working together we found ways to leverage unused assets and began using data driven decision making processes to help better serve our agency partners and the American people," he wrote.
Among the examples he cited were modernization of land ports of entry at U.S. border crossings, the consolidated acquisition platform and programs to bring more innovative technologies into government through programs such as 18F.
Now the big question is where Tangherlini is going. He has a long history in public service, having worked at the Treasury Department before moving to GSA. He also was Washington D.C.'s deputy mayor, interim general manager of the Washington Metro Area Transit Authority and chief financial officer of the D.C. police department.
Is now the time to move to the private sector? Apparently, Tangherlini is keeping that close to the chest.
Deputy Administrator Denise Turner Roth will serve as acting administrator until a new one is appointed and confirmed.