Contractor 'community' shines at 2014 GovCon awards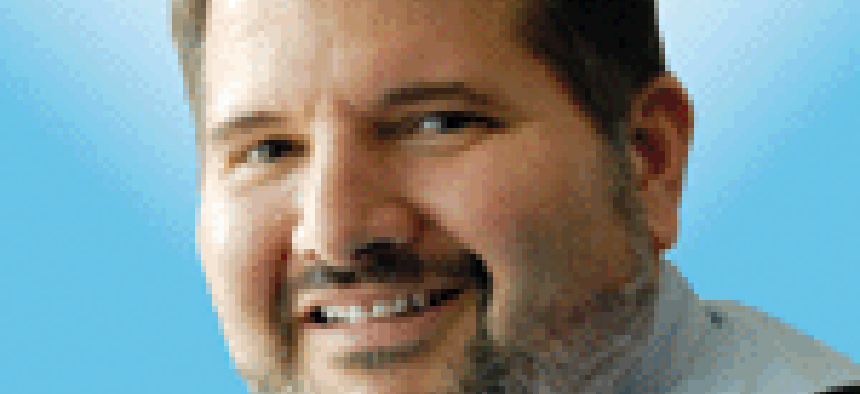 Anne Altman and Mehul Sanghani were nice bookends to Thursday night's Greater Washington GovCon Awards gala.
Altman, who leads IBM's federal practice, captured the award for executive of the year in the over $300 million category, while Sanghani, CEO of Octo Consulting, was picked as executive of the year in the less than $75 million.
So, here were two executives at opposite sides of the spectrum, but they both delivered a similar message that success is more than an individual accomplishment but derives from great teams.
Altman in particular struck a chord with her comments about community.
"Through our work together as a community, we deliver value to value to our country and the world," she said.
And she wasn't just talking about an IBM community but the broader community of government contractors and their dedication to customers and the nation.
Sanghani wasn't quite as warm and fuzzy, describing competition in the contracting market as a street fight.
But he shifted gears a bit when he spoke of the people he looked up to and idolized.
"A lot of people idolize athletes, but I idolize government contractors," he said, and then listing legends of the industry that he admires:
Jack London, chairman of CACI International
Ray Oleson, the late chairman of SI International and Salient Federal
Tim Keenan, former CEO of HPTi
Paul Lombardi, former CEO of DynCorp
Ken Bajaj, founder of companies such as DigitalNet, iNet and AppNet
Sudhakar Shenoy, chairman and CEO of IMC Inc.
For Sanghani, one measure of success is when idols become rivals. "I haven't gotten there yet, but one day I hope I will," he said.
The annual Greater Washington Government Contractor Awards are presented each year by the Fairfax County, Va., Chamber of Commerce and the Professional Services Council. I've attended each one for 12 years.
It is one of my favorite events because of winners like Altman and Sanghani, who look beyond their company to the wider market, and as Altman called it, the community.
There were other worthwhile winners, who you can see here.
Some other highlights from this year's event included the public sector partner of the year, which goes to someone inside government who promotes partnership between government and industry.
Lt. Gen. Wendy Masielloa, director of the Defense Contract Management Agency, won that award. Picking up on Altman's community theme, Masielloa said that working together with industry is how the government will succeed.
"Sometimes you might not like what I say," she said, "but I'll always embrace the conversation."
And in today's market, embracing the conversation is more important than ever.