Scandal drives out Intelligent Decisions CEO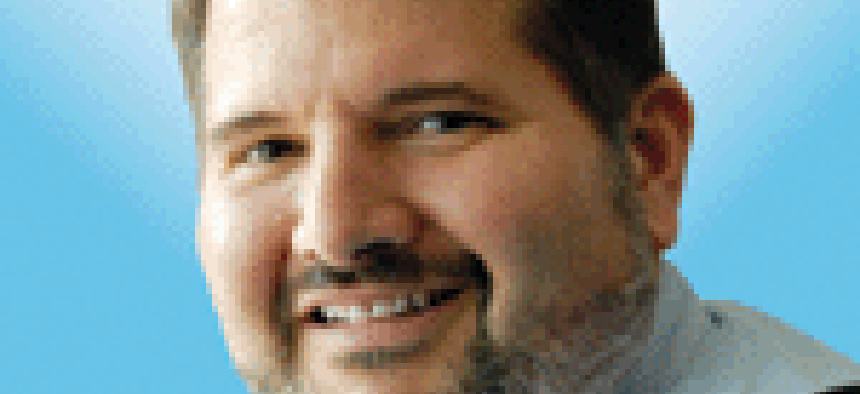 Intelligent Decisions CEO Harry Martin has resigned from the company he founded after the Justice Department determined that "improper gratuities" were paid to a DOD procurement official.
Intelligent Decisions CEO Harry Martin has stepped down in the midst of a scandal involving what the company is calling "improper gratuities" that were paid to a former Defense Department procurement officer.
Joe Armstrong, the company's chief financial officer, has been appointed president of Intelligent Decisions.
From reading the company statement, Armstrong is strongly trying to reassure employees and customers that the company is stable and ethical.
"Although these violations occurred five years ago, Intelligent Decisions views any failure to conduct our business according to the strictest legal and ethical standards as a serious matter," Mr. Armstrong said in a statement.
The company said that Martin reported the gratuities to federal authorities and has "accepted full responsibility for the company's actions."
"We have learned a great deal from this experience, and we are focused now on moving forward and delivering exceptional service and support to our valued clients," Armstrong said in the statement.
The incidents date back to 2005, but it is unclear when they were reported.
Armstrong also said in the statement that the company has been working closely with the Justice Department.
"We have taken proactive steps to enhance our compliance programs and ethics training," he said. "We are committed to continuing our cooperation with the government and to taking all steps required to ensure that these incidents never reoccur."
The company declined to comment beyond its statement. The Justice Department and U.S. Attorney's office also didn't respond to calls for more information.
This leaves several unanswered questions including whether this is a criminal or civil action or if there is an ongoing investigation.
Also unclear is what comprises an "improper gratuity."
Martin founded Intelligent Decisions in 1988, so another question is what is his connection to the company going forward? Will he remain the company's owner and just not be involved in operations?
Martin's resignation was first reported by the Washington Business Journal.