Do contractors hate anything more than LPTA?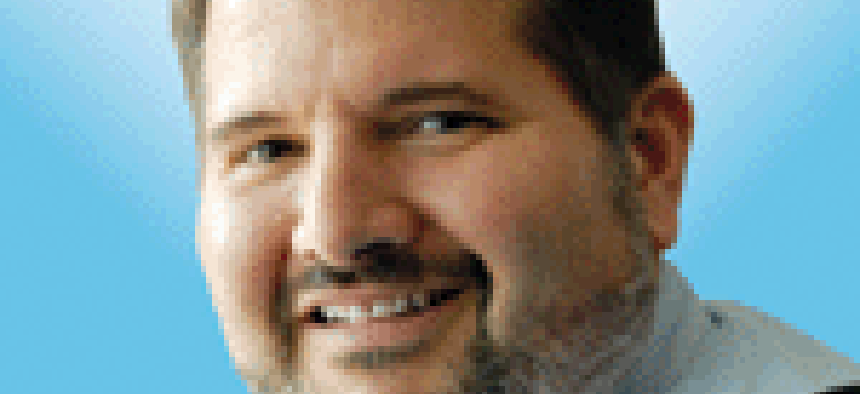 In our latest WT Insider Report, Washington Technology readers sent a very clear message -- they hate LPTA. Read more to learn why.
Our latest Washington Technology Insider Report was released this week, and in this one, we take on the issue of lowest price, technically acceptable contracts and their impact on the market.
As we analyzed the results of our research, the perfect title quickly emerged, and we're calling this one LPTA: A Hate-Hate Relationship.
Our Insider Reports – this is our fifth – are one of the benefits of being a WT Insider. Click here for more information on being an insider.  If you are already an Insider, click here to download the entire report.
The overriding finding of this report is that government contractors universally hate LPTA, with 89 percent saying they are opposed to the use of LPTA.
In addition to the near universal dislike for LPTA, the report explores the negative impact on both contractors and government customers.
We also look at how contractors are adjusting strategies to adapt to LPTA, which the majority of respondents see as a permanent fixture on the government landscape.
Several of our questions included opportunities for respondents to include written comments, and these add depth to the traditional survey questions.
For example, 68 percent said they felt LPTA had a negative to mostly negative impact on their business. In the written comments, the respondents talked about salaries being cut and profits being down. One described winning a blanket purchase award as an LPTA contract, but was unable to win a task order on the prices the company submitted. "In order to win, we will have to make an additional downward price adjustment and will likely not be able to hire the right talent," the person wrote.
Similarly, 66 percent said LPTA had a negative or mostly negative impact on their customers.
"The government is surprised it is receiving junior staff where experience is needed. This often leads to costly failures and rework," one wrote.
While we've heard many executives say that they think LPTA use has peaked, nearly half of the survey respondents (49 percent) said they expect it to increase, and another 30 percent said they expect LPTA use to stay the same.
In one of our open-ended questions, we asked about what actions companies have taken to adjust to the wide-spread use of LPTA. Here, we found that their actions focused on reducing costs, becoming more aggressive with pricing, adjusting staff, and working more closely with customers.
Some of the examples of cost control that respondents cited included focusing on overhead, reducing salaries and hiring less experienced staff.
"We slashed overhead, decreased expected direct labor cost and undercut expected head counts to drive down the price," one wrote.
Many respondents said they try to avoid bidding on LPTA contracts. "Life is too short waste time on them" was one comment.
However, they are difficult to avoid. Only 6 percent of respondents said they had not bid on any LPTA contracts in the last two to three years.
Twenty-three percent said 26 percent to 50 percent of the contracts they bid on are LPTA. That was the most common response.
Several respondents said they are trying to work more closely with customers to either gain a better understanding of the requirements of an LPTA contract or to try to steer them away from using LPTA.
As we say in our conclusion, LPTA has made a tough market even tougher, and unfortunately, there is no easy answer.
I think our report helps bring some understanding to the challenges contractors face with LPTA. You are definitely not alone.
As I say in the report, our conclusions and findings are open to interpretation, so we encourage and look forward to your feedback. You can use the comment field below or contact me directly at nwakeman@washingtontechnology.com.