Acquisitions, changes drive new name for SI Org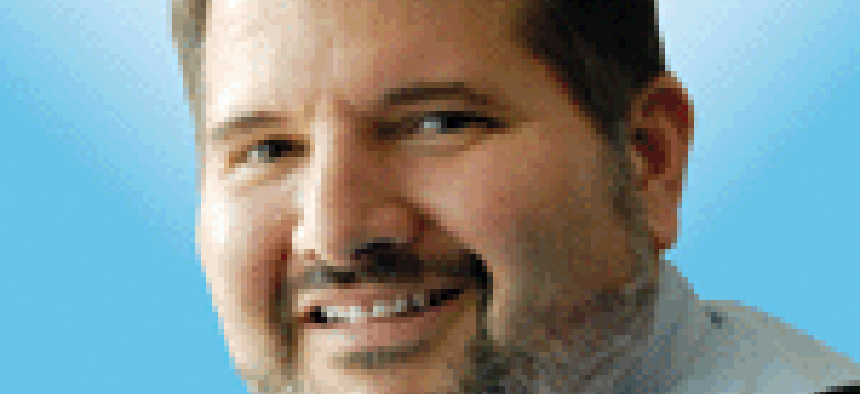 After a series of acquisitions over the last couple years, capped off with its deal for QinetiQ North America's services business, the SI Organization just didn't cut it as a name anymore.
"SI just didn't suit the business anymore," said Mac Curtis, the company's CEO. "Yes, we are systems integration and engineering, but we're also cyber and data analytics and advanced technology."
Today, the company unveils the name Vencore, which derives its name from the Latin word for respect and the word core.
The new name and the company it represents are much different from what the SI Organization was when Lockheed Martin spun out the Enterprise Integration Group in a 2010 sale to private equity group Veritas Capital.
Since then, the company has made three acquisitions: PhaseOne Communications in 2012, Applied Communication Sciences in 2013 and QinetiQ's services business earlier this year. Applied Communication Sciences traces its roots back to the legendary Bell Labs.
The QinetiQ acquisition was the biggest at $215 million, if certain performance goals are met. Vencore also picked up 2,800 employees and now has total revenue of $1.3 billion.
But even before the QinetiQ deal, the company's employees wanted a new name. Curtis became CEO in May 2013 and set off on a series of a dozen town hall meetings with employees around the country.
"At the town halls, I heard people saying we need to create our own history, our own legacy," he said.
The new name is a step in that direction.
The company ran an employee contest that generated 2,000 entries, and those were winnowed down to a handful, which then had to go through a vetting process to clear trademark and brand issues.
Employees were informed last week and, as of midnight, email and website addresses were switched over, particularly for the former QinetiQ employees as the acquisition agreement stipulated that they stop using the QinetiQ name by July 23, Curtis said.
Two requirements that Curtis said he had for a new name was that it be easy to spell and easy to pronounce. He feels he has both with Vencore.
It's just a coincidence that it starts with a V, just as his old Vangent did. He joked that he has no special affinity for the letter.
But Curtis went through a rebranding effort with Vangent when the company established that name, so he has some lessons learned to draw on this time around.
"We need to be more aggressive in pushing the name out there," he said, including doing more advertising. And this time around, there will be more social media as well.
"You have to stay after it," he said.
The name change will not be a surprise to customers, who were told at least a year ago that it was coming.
In addition to the new name, the company also released a new logo, which is a triangle comprised of three other triangles in tones of blue and green. The triangles overlap. The logo represents the company's capabilities and how they are interconnected.
"We felt it was more modern and symbolized our multiple skill sets," Curtis said.