Budgets, modernization, disasters, oh, my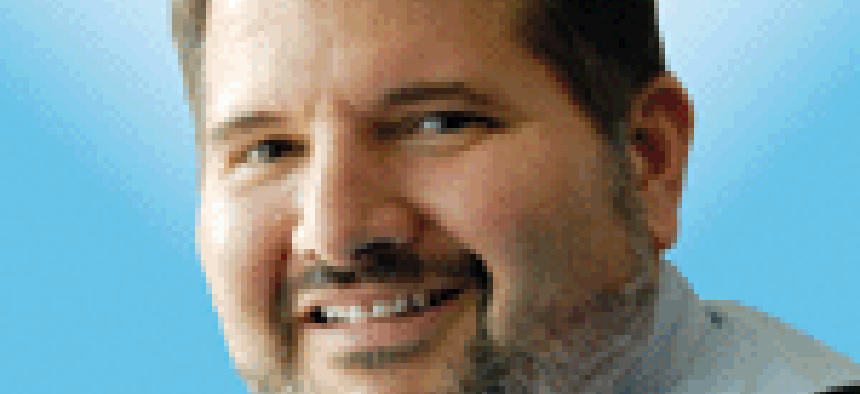 The federal budget continues to be big news across the market, but so are plans for modernization, disaster recovery and special operations. Here's our new weekly review of the latest IT news.
There's plenty of IT news breaking across the market, so here's a quick review of five stories we couldn't cover ourselves, but ones we thought were worth bringing to your attention. We've included the links if you want to read more.
Budget requests for classified IT climbs 14 percent
IT budgets for the intelligence agencies are classified, but FCW.com's Adam Mazmanian does the math to get to a number that's pretty close.
He landed at a $6.15 billion figure requested for fiscal 2015, but pulling figures from the president's annual defense-relate IT spending and the number for non-classified projects as reported in the federal IT Dashboard.
The difference is the spending on classified IT.
OPM plans for IT modernization
Office of Personnel Management Director Katherine Archuleta has lived up to her confirmation hearing promise and has released an IT strategy in the first 100 days of her administration.
The plan calls for consolidating IT functions under the CIO. That process will begin in June, according to an article in Federal Times.
By September, OPM will have a central technical project management office established to oversee IT projects and compliance with White House initiatives like PortfolioStat.
CIOs preach the power of practice
Practice, practice, practice. That's a critical component of preparing for a potentially devastating cyber Pearl Harbor, according to CIOs speaking at Symantec's Government Symposium this week.
In this report from FCW.com, reporter Mark Rockwell explains that in the face of the risk of a catastrophic cyberattack, agencies need a disaster plan, and they need to rehearse it repeatedly.
Natural disaster or cyberattack results are the same, said Rear Adm. Robert Day, the Coast Guard's Cyber Command commander and CIO, with network facilities that don't work. It's then that an agency's plans had better be up to date and well-rehearsed.
"We see so few organizations doing that," he said.
Special Ops moves from 'perpetual war to perpetual engagement'
Conventional forces are shrinking while special operations units are growing, but increasingly the focus will be on building partnerships with allies to "stem the rise of extremism," according to U.S. Special Operations Commander Adm. William McRaven.
He was speaking to the Senate Armed Services Committee's emerging threats and capabilities subcommittee.
DefenseOne reported that Michael Lumpkin, assistant secretary of defense for special operations and low-intensity conflict, also told the subcommittee that, "We are moving from a state of perpetual war to perpetual engagement — engaging with partners to build their capacity, engaging problems before they become too big to fix and engaging in direct and indirect action to disrupt and destroy our enemies."
Special operations forces are now engaged in 70 countries.
Google backs women tech entrepreneurs
Google is putting up $1 million into a program to launch tech incubators around the world that will help women entrepreneurs get their companies off the ground. The company is partnering with organizations around the world.
According to Google, women-led tech companies achieve a 35 percent higher return on investment, and when venture-backed, they bring in 12 percent more revenue.
The initiative is called #40Forward because Google is partnering with 40 startup-focused organizations to challenge them to increase the number of women entrepreneurs they are supporting.