Two more big names join list of Eagle II protestors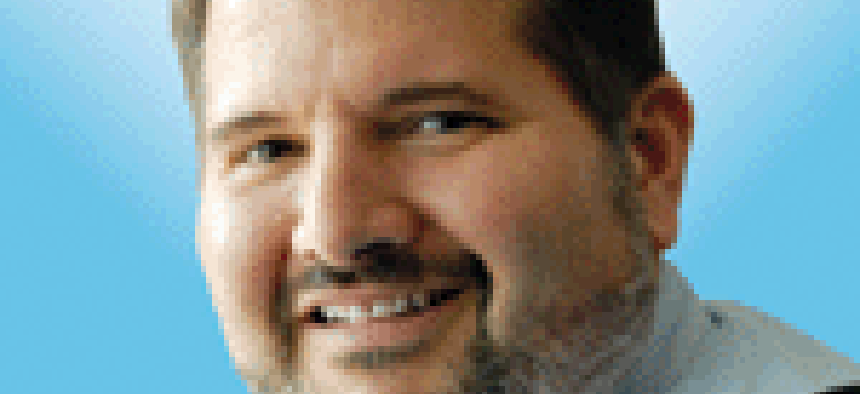 DHS faces increasing pressure to take action as more large businesses join the protest of the $22 billion Eagle II contract. Who's the latest to join and actions might DHS take?
Accenture and Northrop Grumman have joined several other large business incumbents in protesting the Homeland Security Department's award decisions for the $22 billion Eagle II contract.
Several major contractors from the first iteration of the department's IT contract failed to make the cut when DHS began making awards earlier this year.
The large businesses, of course, aren't the only ones protesting. So far, DHS has made 96 Eagle II awards in three functional areas and multiple small business categories. There have been 46 protests, including many by small businesses.
Of those 46, 17 have been resolved. For some, DHS pulled back awards to take an as yet-to-be determined corrective action, which led the Government Accountability Office to dismiss the protests. GAO also denied a few protests, and some companies withdrew their protests.
But in September, DHS made its biggest group of awards when it named 15 large business winners and 15 small business winners to the service delivery category, which covers developing, implementing and maintaining DHS IT systems.
The awards came out just as the government shut down, so there was some delay in DHS giving debriefs, which apparently didn't start happening until November because the flood gates of protests began on Nov. 26.
Of the 29 still active protests, 26 have been filed since Nov. 26.
Generally, when you see this many protests, pressure mounts on the agency to take a corrective action, either pulling back all the awards and re-evaluating the bids or taking a second look at the protestors and adding them to contract.
The conventional wisdom is that DHS will likely take a second look, and add many of the protesting companies.
But I've heard a few comments that DHS might be in the mood for a fight, and will see these protests through to the end.
That would be a risky strategy because it will delay the start of the contract until well into the spring, and that's only if GAO denies the protests. If GAO finds in favor of the protestors, then the start of the contract will be delayed into the summer, if not beyond.
The danger for DHS is that its component agencies might need to turn to other vehicles to get work done. We've already seen some signs of that.
Some industry folks have also told me that DHS will likely make more awards but probably not to all protestors. After reviewing the protests, they'll fight the ones they think they can win, and award contracts to the protestors they don't think they'll beat.
Several people have said that, with the protests are so common with large multiple award task orders, agencies should just make a lot of awards and then let the competition for task orders sort out the real winners and losers.
DHS might find itself following that strategy just to get Eagle II up and running.
We'll have an indication of the strategy sometime in the next few weeks. DHS has 30 days from receiving notice of a protest to file an initial response with GAO. Typically, agencies that take a corrective action do so before filing that response.
For those keeping track, here is a list of the active protestors:
Bart & Associates
Accenture
Visionary Integration Professionals
Northrop Grumman
REI Systems
USmax Corp.
Exelis
Harris IT Services
Electronic Consulting Services
InfoZen
SRA International
CGI Federal
Presidio Network Solutions
Science Applications International Corp.
Raytheon
TeleCommunication Systems
Sotera Defense Solutions
Unisys
Integrated Systems
Z&A Infotek Corp.
Unified Communication
ActioNet
Powertek
Business Integra
Integrated Systems
USMax (filed Oct. 30)
ICF Incorporated (filed Oct. 28)
ICF (filed Sept. 3, decision expected Dec. 12)