Deltek bolsters analytics offering with purchase of Centurion Research Solutions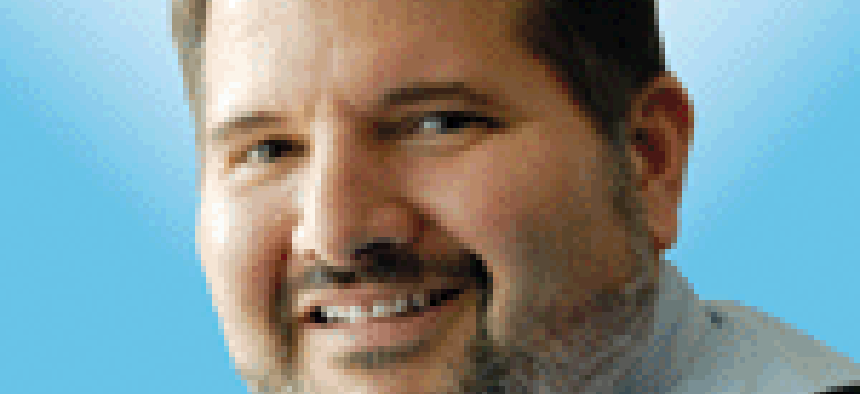 Deltek CEO Mike Corkery explains the rationale behind its acquisition of Centurion Research Solutions, a deal that adds valuable business analytics capabilities to Deltek's market research.
The acquisition engine is still humming along over at Deltek, with the software and market research firm adding Centurion Research Solutions to its stable.
The company announced the acquisition today, saying it supplements the market research capabilities Deltek added when it acquired Input in 2010 and FedSources in 2011 to create its GovWin IQ database offering.
"We've been talking for a while, and we are excited about the value the combination of the two companies can deliver," said Mike Corkery, Deltek CEO.
He declined to disclose the purchase price or Centurion's annual revenue, but Deltek is picking up 59 employees.
The addition of Centurion brings more market research data on architecture and engineering opportunities, which Corkery said was particularly attractive to Deltek. Centurion also has data on IT, professional services, energy, and operations and maintenance contracts.
Centurion also brings its Opportunity Assessment Now offering, which is a data analytics tool that allows users to analyze an opportunity and assess the likelihood of winning it.
"We think that analytical platform will be a very interesting addition to our product set," he said.
"Think about what is going on in today's market with budgets narrowing and competition tightening," Corkery said. "You need to be able to deploy your business development resources efficiently. Now, our customers will have full visibility of the opportunities that are out there and the analytical tools to know exactly what to pursue."
According to Centurion's website, the Opportunity Assessment Now tool, collects on 10 factors that influence the winning of a contract, including contract requirements, competitive landscape, teaming, management capabilities, technical capabilities, past performance and award tendencies.
The result is a clearer understanding of the likelihood of winning a given opportunity, according to the company.
Several details still need to be worked out as Centurion becomes integrated into Deltek's GovWin offering. These include how the opportunity databases will be combined, and what the user experience will look like.
"The customer is going to get access to a broader set of capabilities, not less," Corkery said.
The reasoning behind the Centurion acquisition is consistent with the Deltek strategy that Corkery described to me in an earlier interview at the annual Insights user conference last month.
"More risk is being pushed to contractors. There are more fixed price contracts and more low costs contracts. You have to run your business better," he said at the time.
The addition of Centurion's Opportunity Assessment Now tool lines up nicely with that "run your business better" thinking that Corkery talked about.
Going forward, acquisitions will continue to be a part of Deltek's growth strategy, with a focus on adding capabilities and access to new markets.
The Centurion deal fits squarely in the realm of adding new capabilities, Corkery said.
Deltek's most recent acquisition was the purchase of Acumen in July, which brought more project management capabilities.
While Centurion was a competitor with Deltek's GovWin offerings, Corkery said the acquisition isn't about removing competition, but about adding capabilities for the customer.
"What we are delivering has never been more valuable, and as the market narrows, our customers need more intelligence to pursue the right opportunities," he said. "This gives our customers the actionable information they need."