Former CGI exec sets her sights on health IT market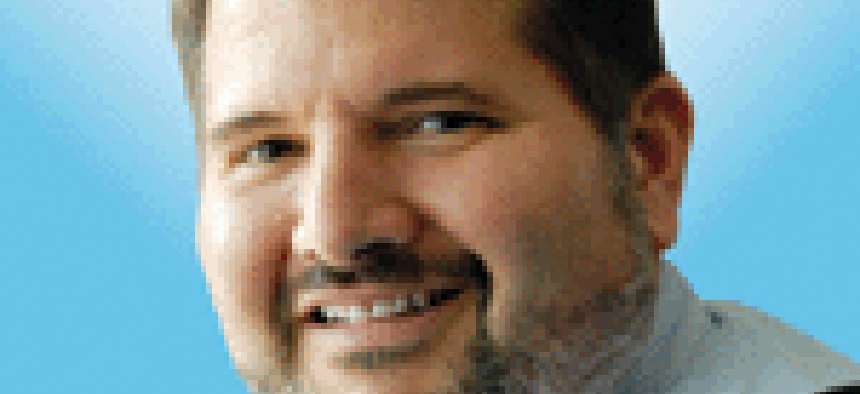 Donna Morea jokes that she's looking for her second job, but she's actually looking to buy, and she's being guided by a strategy focused on the promise of the state and local health IT market and the convergence of technology and growing demand.
If you know Donna Morea, and a lot of people in this market do, you didn't really think that she was going to sit on the sidelines after retiring from CGI Group, did you?
In the two years since then, she's served on corporate boards, including CGI's, and has provided consulting and advisory services to companies looking to grow.
Now, she's looking for what she jokes will be her second job: running a health IT company.
Speaking as part of a panel Thursday at the annual federal mergers and acquisitions outlook conference produced by Morrison Foerster and Ernst & Young, Morea explained her strategy, and why she's so hot on health IT.
"There are some fabulous opportunities in health IT and some very interesting opportunities that cross the government and commercial markets," she said.
Morea retired from CGI in 2011 after a 31-year career with the company and American Management Systems, which CGI acquired in 2004. It's pretty much the only place she ever worked. During her career, she ran the company's state and local business, its federal business and finally oversaw the U.S., Europe and Asia operations. Her organization had 15,000 employees and $2.5 billion in annual revenue when she retired.
So, if Morea is going to describe what she sees as growth opportunities, it's probably a good idea to listen.
According to Morea, health IT is a $90 billion market that is growing and likely to grow faster. Here's why:
Everyone's getting older.
Enrollment is up for Medicaid.
Regulatory and cost factors are colliding, which will drive need for change.
Morea is high on portals for both enrolling patients and for managing patient care, but analytics will be critical as well.
"Analytics will drive the future of health care and how it is delivered," she said.
The administrative side of health care, what she called "the big, messy, expensive backroom," also will benefit greatly from data analytics, she said.
Companies that can reduce risk and improve the quality of information will win in the health IT market, Morea said.
While she declined to comment when I talked to her after her sessions, about who she's working with to secure funding to make acquisitions, it's obvious that she's very interested in companies serving in the state and local market.
"State and local governments don't shutdown," she joked.
But it is a large, fragmented market, and "there are so many things to fix," she said.
The crossover appeal between state and local, federal and commercial also is strong because the three markets are interested in many of the same solutions around consolidating systems, cloud computing, cyber and portals, Morea said.
I haven't covered much of the state and local market, so it was interesting to hear her describe the market and why it has been a challenge for federal contractors to expand into it. Many have tried, lured by the large dollars available in the market overall, but how they buy can differ greatly from state to state.
"There is no FAR," she said, referring to the Federal Acquisition Regulation.
On the plus side, the work can have higher margins and customers are "stickier."
"State and local can be xenophobic," she said. "They like to buy from people they know."
The best strategy is buying a company already there. That moves you up the learning curve," she said. "It's hard to do it on your own."