Full speed ahead with year-end spending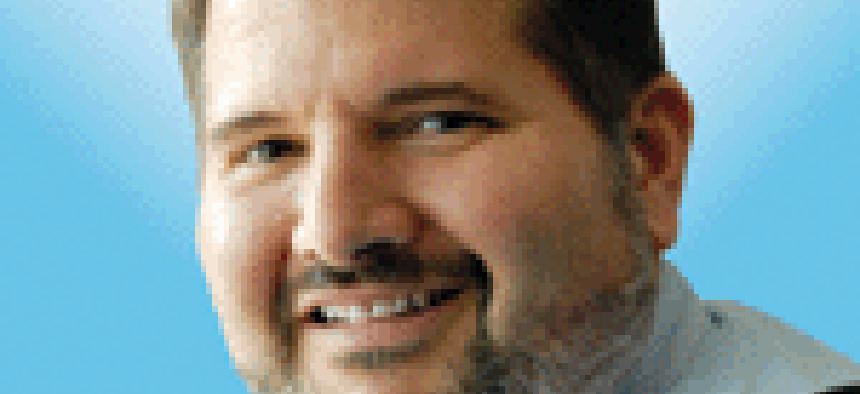 Fiscal 2013 is hurtling toward a close, and with the end in sight, the government has its procurement engine at full throttle.
Each day, we track contract award notices on Defense.gov and Fedbizopps.gov. Usually, there are ten or so, of which three or four might be useful to us.
But if you had any doubt that fiscal 2013 is hurtling to its end, you only need to look at the volume of deals flowing through these two sites.
I don't have precise figures or a real comparison of how awards for September 2013 compare to previous years, but I would say the volume is somewhere between a ton and a boatload of awards.
On Tuesday, 52 contract awards were announced on the Defense Department website. On Monday, the number also was 52. On Aug. 23, the number was 13 and July 24, the number was eight. I'm using the Defense site because it is easier to parse out the contract awards.
A significant number of awards are extensions and modifications of existing contracts. For example, 13 of the 52 awards on Tuesday were extensions and modifications. On Monday, the number was 22.
This is a phenomenon that several sources have told me will likely increase as agencies delay awards and as more awards are protested.
This might be good news for incumbents who get to keep their existing contracts for a longer period of time, but it is bad news for the government because it is more expensive.
The rush to make awards at the end of the fiscal year is a tradition in the government market, but it is exacerbated this year because of the massive delays in getting fiscal 2013 budgets finalized.
But 2014 might be worse because not only are we headed to weeks, if not months, of life under a continuing resolution, but it won't be until we are into 2014 that we'll see the impact of some of the delays of 2013.
One of the biggest impacts was the significant drop in solicitations that were issued in the first half of 2013. Bob Lohfeld's analysis compared requests for proposals issued in 2013 to 2012 and 2011, and showed that the pace of RFPs was down a whopping 35 percent in the first half of the year.
Yes, there is a chance the government caught up in the second half, but it is a slim chance because the pace of new RFPs slows down in the second half of the year as the government focuses on awards. Generally, it is a 60-40 split between the first half and the second half.
The result likely will be that we'll see more extensions and modifications into 2014.
There seems to be more urgency to make awards this year because agencies didn't have a clear direction on what to spend early in the year, so they are playing catch up. This is layered on top of the fact that year in and year out, agencies have no incentive to not spend your budget.
So, the rush is on. Fiscal 2012 ended with 102 contracts awards on the Defense Department website. Will we surpass that number this year? Maybe, but lots of spending, of course, doesn't mean smart spending.
But, in any case, good luck with the rush.