More protests hit NetCents 2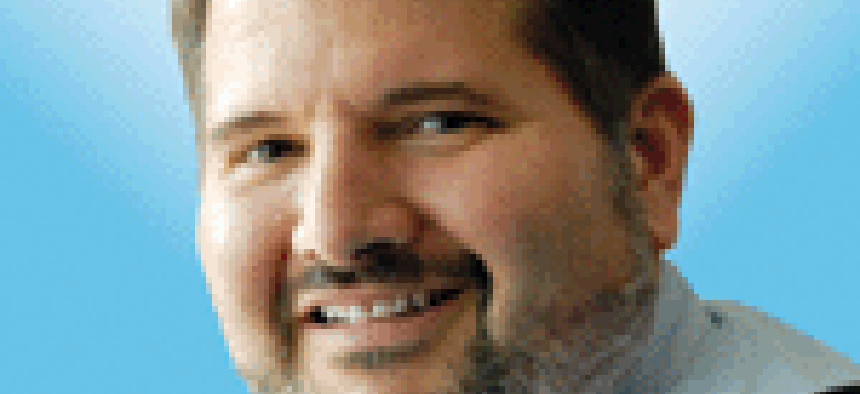 The contract vehicle that has become synonymous with bid protests and delays has been hit with at least four more. Will NetCents 2 ever get started, or it is time to pull the plug?
File this under the "no-big-surprise" category, but the latest NetCents 2 awards are under protest.
This time, it is the application services portion of the huge NetCents 2 program, which has a $960 million ceiling and went to 6 companies in late July.
Four losing bidders – Booz Allen Hamilton, General Dynamics, HP Enterprise Services and Northrop Grumman – have filed protests in the last week.
GD was the first, filing with the Government Accountability Office on Aug. 9 with a decision due Nov. 18. HP and Booz Allen followed on Aug. 12 with decisions due Nov. 20, and then Northrop filed on Aug. 13 with a decision due Nov. 21.
The decisions dates are set by statute – 100 calendar days after filing your documents with GAO, though weekends can tweak the due date a day or two.
I wouldn't be surprise if more protests are filed, as the Air Force received 21 bids for the contract and only made six awards, leaving 15 unhappy contractors.
As a reminder the six winners are:
Lockheed Martin
Tybrin Corp.
Harris IT
SRA International
Raytheon Co.
L-3 National Security Solutions
I reached out to the four protestors and the Air Force for comment. Booz Allen responded with a no comment, and I don't expect anything different from the others.
But the Air Force's next move will be the most interesting one. With the two rounds of protests involving NetCents 2 Products, the Air Force quickly backed off and yanked the awards. The service is still in its third round of reevaluating bids, though the expectation is that new award will be made this fall.
Will they do the same with Application Services? If we see more protests, it wouldn't surprise me.
In this era of routine bid protests, NetCents 2 has stood out as a special case. Part of me wonders if the Air Force has tried to do too much by creating this large procurement program.
While NetCents I was a large task order contract that covered a broad range of services, NetCents II has multiple parts broken down by products, infrastructure and software, and there are separate small business solicitations for each.
It has been long and complex process that continues to drag out. The presolicitation for NetCents 2 Application Services came out on July 2, 2009. The final RFP was out on Nov. 4, 2010.
Other portions, such as infrastructure, are still in source selection, and they had final RFPs issued in May 2010.
Even taking so much time from solicitation to award, the Air Force can't seem to shake loose from the protests, which so far have revealed legitimate mistakes on their part.
You have to wonder if it is all worth it. Is what they are buying so special that they can't just turn to GSA? Or are they so far down the road that they can't turn back?
Meanwhile, NetCents I continues under extensions and ceiling increases, but that can't be a long-term solution. I'm sure plenty of Air Force customers are already turning elsewhere for contract vehicles.
It just might be time for NetCents II to get out of the way, and for the Air Force to start planning NetCents III for 2016.