Paul Cofoni returns as PAE executive chairman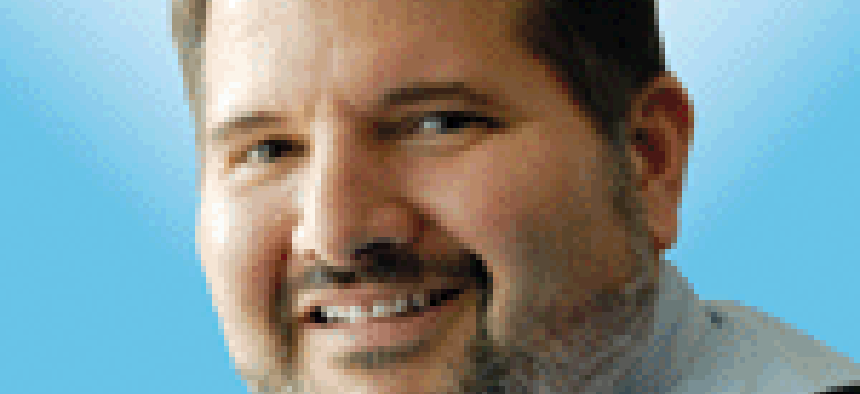 Former CACI CEO and CSC executive Paul Cofoni has stepped back from retirement to become executive chairman of the PAE Group. He outlines his role at the company, and the changes in the market that make PAE ripe to reach the $5 billion market in five years.
I love it when veteran executives return to the market. Last week, it was Mac Curtis, former Vangent CEO, taking reins at the SI Organization. And now it's Paul Cofoni, former CEO of CACI International, who has pulled back from retirement to become executive chairman of PAE Group.
But what the heck is an executive chairman? As Cofoni, who retired from CACI in June 2012, described it, the title includes the traditional oversight role of a chairman, but an executive chairman also is part of the company's management team, and has greater responsibilities for strategy and performance.
The PAE job also is an opportunity for Cofoni to continue to contribute to the federal market, where he's spent more than 30 years. He comes back in an active position, but without taking on the 80-hour a week grind of being a CEO. "I wanted to keep that work-life balance," he said.
With his years of experience at CACI, Computer Sciences Corp., and General Dynamics, Cofoni likely had his pick of companies to work with, but he saw several unique factors at PAE:
Lindsay Golderg: The private equity firm acquired PAE in 2011 when it was spun out of Lockheed Martin. It has a long-term strategy to build the company. "The vision is to build a tier 1, global services company," Cofoni said. It's not a case of a quick three or four-year turn around by making some changes, cleaning up the balance sheet and either selling or holding an IPO
Management team: Young and enthusiastic is how he described Mike Dignam, CEO, and the rest of the team. "There is an openness and receptiveness to learning," Cofoni said. "I'm like the grandfather up here."
Growth: "This is an opportunity for a big small company to become a small big company," he said. A big small company is "bursting at the seams to grow," and doesn't have the infrastructure and processes in place to be successful at the next level, he said. Bringing in those processes and infrastructure will be a major part of Cofoni's role. It is something he did at both CACI, which grew from $1.6 billion to $3.8 billion when he was CEO, and CSC, where he grew the federal business from $2.7 billion to $5 billion in less than five years.
PAE's goal is to be a $3 billion to $5 billion a year company in the next five years. They'll do that through acquisitions and organic growth.
Currently, the company stands at about $1.2 billion, and will rapidly approach $2 billion when the company closes the $175 million acquisition of CSC's Applied Technology Division, which will add another $700 million in revenue. Coincidentally, Cofoni oversaw that business when he led CSC's federal business before joining CACI.
Adding revenue via acquisitions can only be part of the answer to the kind of growth PAE wants, so how does a company grow significantly in a down market? Here, Cofoni offers a warning and insight into how the federal market behaves.
"You have to remember, markets don't come down symmetrically," he said. "They come down asymmetrically."
In other words, some parts of the market will drop but others will rise. PAE expects to see growth in areas such as logistics, base and range operations, aviation, training and other areas that Cofoni calls soft or smart power such as the work the company does internationally in building civil infrastructure, military and policy training and global supply chain work.
The lessons learned from the wars in Iraq and Afghanistan already are changing the global war on terrorism, anti-narcotic work, and military operations, he said.
"Whenever your customer is reorganizing, requirements change, and that creates opportunities," he said.
Some examples he gave for PAE include nation-building activities, supporting smaller tactical operations, logistics and intelligence support.
One of his biggest challenges will be to not overwhelm the PAE team with a long list of ideas and changes.
"This has really energized me, but this is going to be an evolution, not a revolution," he said.
His plan is to come to the PAE headquarters in Arlington, Va., about three days a week. The rest of the time, he'll be in Westerly, R.I., the same small beach town he and his wife grew up in.
Eventually, the time in Arlington will be scaled back, and sometime in the future, he'll drop the executive part of the executive chairman title and be a more traditional chairman.
But until then, it's good to have you back, Paul.