The growing legend of Richard Spires' departure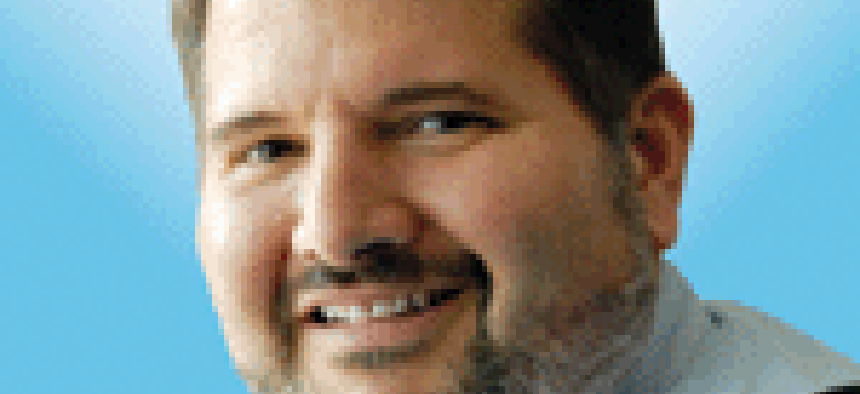 Richard Spires, the ground-breaking Homeland Security Department CIO, is on what looks like permanent leave, and the silence around his department risks stifling efforts of those who advocate for innovations in IT management.
It's time for the Homeland Security Department and Richard Spires to come clean on why the widely hailed CIO has been on leave for the last month.
I know it's a personnel matter, but this is a political appointee who is one of the stars of the government IT world. He's been credited with being a catalyst for change at DHS. As recently as last month, he won the Eagle Award from FCW for his work at the department.
Now, FCW is reporting that the latest speculation on his leave of absence is that it stemmed from a turf battle between himself and DHS component agencies over IT buying power. Spires lost that battle, and went on leave.
Frankly, I don't care why he's on leave, but without the truth coming out from DHS or Spires himself, the rumor mill will continue to churn. And as long as the rumors churn, so does the damage.
The damage isn't just to Spires' reputation, but to the procurement and IT management process, and to those in the trenches trying to make it better.
If Spires did leave under the circumstances that FCW described, then that's horrible. It perpetuates the fear of pushing the envelope on IT management, of trying to do things in a new way, of trying to bring reason and efficiency to the process.
It will have a chilling effect, and ruin the example Spires set of taking on complex projects, trying to bring efficiencies to DHS and improving government results.
If the speculation is true, hiding that fact doesn't help; it makes it worse. It'll be something that is whispered in hallways. "Shhhh, be careful, you don't want to get richard-spired." Yes, I just turned it into a verb.
His case will be used as a warning to others who want to try something new and innovative.
If it isn't true, then say so, and preserve an example of good government.
Either way, let the sunshine in. In a budget environment where innovation and efficiency need to be encouraged, the silence around Spires' departure does nothing but stifle creativity and perpetuate the status quo.