8 "can't miss" health IT opportunities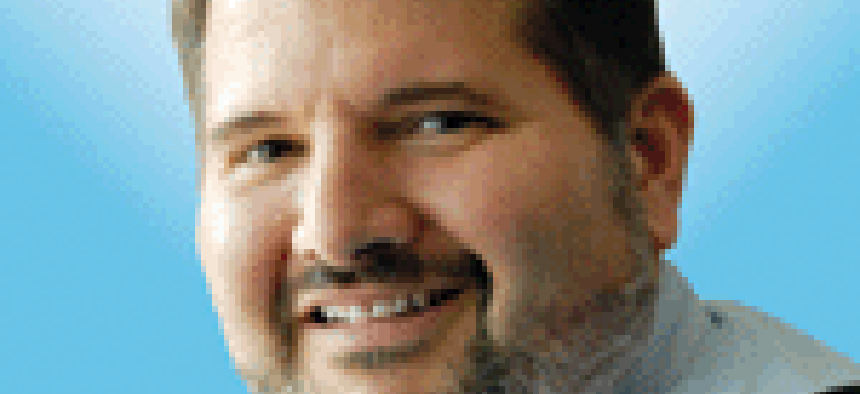 The health IT market is target rich, from analytics to the cloud to social media, but there also are plenty of challenges around politics, culture and inertia. The market might not be moving fast but it is moving. Are you positioned for this opportunity?
Health IT is often mentioned as one of the hot niche markets in the federal space. Along with areas such as cyber and big data, it's seen as a market with long term growth potential.
But it also is a market rife with political and cultural challenges. Just look at the problems the Military Health System and the Veterans Affairs Department have had in developing an integrated electronic health record.
The promises and perils of health IT were on display at an executive dinner I attended earlier this week that featured some of the biggest names in the market including Accenture, Booz Allen Hamilton, CACI, General Dynamics, Harris, Hewlett-Packard, IBM, Lockheed Martin, Northrop Grumman, PricewaterhouseCoopers, SAIC and Unisys.
The dinner was moderated by Scott Lewis of PS Partnerships (and former publisher of Washington Technology), and sponsored by Polycom.
There was plenty of griping about the politics and turf wars, especially when folks talked about VA and MHS. But there also was a lot of talk about the future and the potential benefits of shifting health care from a provider-centric model to a patient-centric model.
A big take away for me was the range of opportunities and strategic approaches these executives talked about. Health IT is not a one-size or one-opportunity fits all kind of market. There is great diversity in the needs and the solutions.
Here are my top eight:
Big data and analytics – everything from better clinical results to predicative analysis to fight fraud, waste and abuse.
Integration of workflows and processes.
Collaboration tools.
Cash for chaos – my term, but several people talked about how political turmoil will force health agencies to adapt legacy systems rather than building newer, more efficient ones.
Claims processing and fraud prevention.
SMAC – Social, mobile, analytics and cloud. Demand for these kinds of solutions will force changes to the underlying infrastructure to support them.
Logistics and supply chain management.
Anything that can bring more visibility into current systems and processes.
As one executive described, health care is a gold mine, but there aren't the $100 million and above kind of opportunities. Instead, there are lots of small opportunities in the $10 million range.
"You have to look at it differently," he said. "It is target rich, but there are shorter sales cycles."
There also were some comparisons between the health care industry and the financial services industry. Today you can travel anywhere in the world and access your financial records and bank accounts via an ATM machine. Eventually – and it might be a long eventually – the same will be true of medical records.
In other words, there is an evolution going on in health care, not a revolution.
A lot of the change will be driven from the bottom up as patients demand more and better services, particular access to their medical records and health care providers. Nearly every disaster, such as the Boston Marathon bombing, makes the case for shared patient records.
There also are rich untapped opportunities for automation and analytics.
One executive talked about the millions of patient records at VA and the Military Health System that could be analyzed to reap information about procedures and outcomes.
But the use of analytics as a diagnostic tool brings regulatory hurdles because it gets FDA involved, which likely would consider such software tools as medical devices.
It was a great conversation that left me both enthused and frustrated. Enthused because the potential for technology to make lives better is so great, and frustrated because politics, culture and inertia means it'll take us awhile to get there.