Lockheed's 5-part succession plan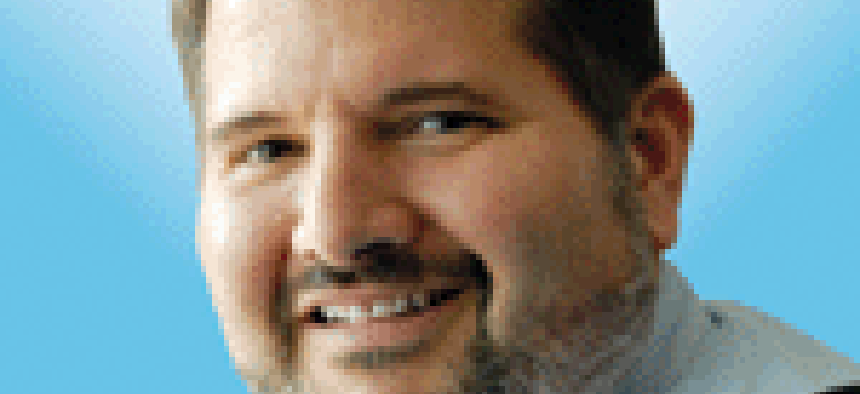 In a market that has become hyper competitive, developing talent should be a top priority. We draw some lessons from Lockheed Martin's succession process, and its emphasis on identifying future leaders of the company.
The succession planning at Lockheed Martin has been a picture of stability: Norm Augustine to Vance Coffman to Bob Stevens.
There was grooming and overlap from one to the other. The same was true of the succession from Stevens to Christopher Kubasik. But that one got messy as Kubasik was fired on the eve of becoming CEO and eventual chairman, after it was uncovered that he had an affair.
The company moved swiftly and named Marillyn Hewson, who was to be Kubasik's chief operating officer, as CEO. She took over Jan. 1 and will likely become chairman next year, when Stevens steps down from that post.
I praised Lockheed's quick action in a November blog post, saying that, when filling senior positions, a question that should asked is whether a person is a potential CEO. The answer should be yes.
Another transition of a high ranking executive is underway at Lockheed, with Linda Gooden set to step down on April 1 as executive vice president of Information Systems & Global Solutions. She'll stay another month to help with the transition of Sondra Barbour, who takes over the IS&GS leadership position.
When I interviewed Gooden about the transition, I asked about succession planning, and I got a little bit of lesson that I think any company can learn from. Gooden said that most large companies have a similar approach to succession planning, so don't think of this as an endorsement of Lockheed's approach, as much as an inside look at how one company does it.
The breakdown of parts is mine, not Lockheed's.
Part 1: A living succession plan
Two to three times a year, all senior talent is evaluated. The top 60 in the corporation are identified. The leaders of the five lines of business at Lockheed sit with the CEO and senior human resources executives and talk about talent, strengths and weaknesses and what the next job should be. What are the individual's development needs?
Part 2: Ready now candidates
Each of the top 10 positions in the corporations has a succession plan beneath them. Gooden said that she always had two candidates that are ready to step into her role if something sudden were to happen.
Part 3: The deep bench
Beyond the two ready now candidates, the company also identifies people that should be ready in two to four years, and five to nine years. The idea is to watch these people to make sure they are getting the opportunities to build the skills they'll need to move up the next level and beyond.
Part 4: The corporate rotation
Candidates for advancement also are encouraged to have a rotation at corporate, so that they understand the breadth of the company. Barbour put in 20 years doing program work before being tapped to be the senior vice president for audit for Lockheed, and then most recently was chief information officer for the company.
Part 5: The warning
Just because you make the list one year, doesn't guarantee you'll always been on the list. People move on and off the list.
The lesson: Pay attention to your top talent, and give them opportunities to grow and develop. The payoff is a more seamless transition of leadership for customers and employees.
I was struck during my interview with Gooden at how many times she came back to people and talent as critical priorities and keys to running a successful business.
When you look at the churn in the marketplace today, where companies are constantly striving to be competitive and find ways to differentiate themselves from competitors, the talent question is top of mind for many.
But, despite the increased pressures and demands in today's market, I can't help but think that those same pressures and demands are creating more opportunities for top performers.
The challenge for companies is to create the infrastructure and culture that recognizes emerging talent, and challenges and fosters that talent.
If you don't, you can be sure someone else will.