Fallen contractor honored with Defense of Freedom medal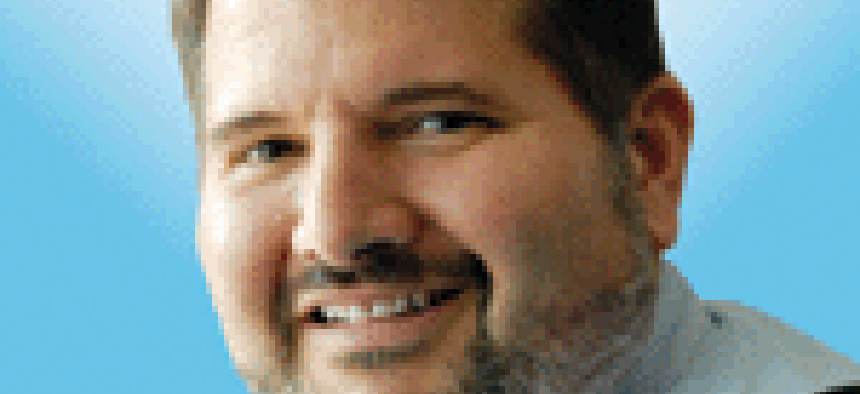 Santa Gracia Ramirez, an employee of Pacific Architects and Engineers, was killed by a suicide bomber while training Afghan correction officials as part of a State Department contract.
Another contractor who was killed while working in Afghanistan has joined the ranks of those honored with a Defense of Freedom medal.
Earlier this month, Soriah Prokopich, the daughter of Santa Gracia Ramirez, a Pacific Architects and Engineers employee, was presented the medal honoring her mother during a ceremony in Gilbert, Ariz.
Ramirez was killed by a suicide bomber in 2007 while working on a State Department Corrections Systems Support contract. She was mentoring, training and advising Afghan prison officials, according to a release from PAE.
So far, only 18 Defense of Freedom medals have gone to contractors working for the State Department. The awards were created by the Defense Department to recognize the sacrifices made by civilians working in warzones. The majority of the awards have gone to civilian employees. Contractors have only recently been eligible for the medals, which are the civilian equivalent to the Purple Heart.
Soriah Prokopich, and the Defense of Freedom medal that honors her mother, Santa Gracia Ramirez.
I'm still working on getting a list of any contractors that may have been given the medals by the Defense Department.
Of the medals issued by State, all have involved law enforcement training work, and have gone to employees of PAE and DynCorp. DynCorp recently honored 17 employees killed in Iraq and Afghanistan.
In addition to training, Ramirez also was working with the Afghans to bring humane treatment of prisoners, with a special focus on the rights of female prisoners.
"She made a lasting contribution, and the great progress the United States has made in the corrections sector in Afghanistan is a reflection of her tremendous efforts on behalf of the Afghan people," said Carol Z. Perez, deputy assistant secretary of State.
"As a military officer, I think one of the things that the public tends to not realize is the extent of the sacrifices of civilian contractors overseas," said Hugo E. Salazar, adjutant general and commanding general of the Arizona National Guard. He presented the medal to Ramirez's daughter.
Ramirez is also honored as part of a memorial at Lockheed Martin's headquarters in Bethesda, Md. PAE was owned by Lockheed Martin at the time of her death. Five Lockheed Martin employees were killed while working in Iraq and Afghanistan.