Inside Deloitte's big data HIVE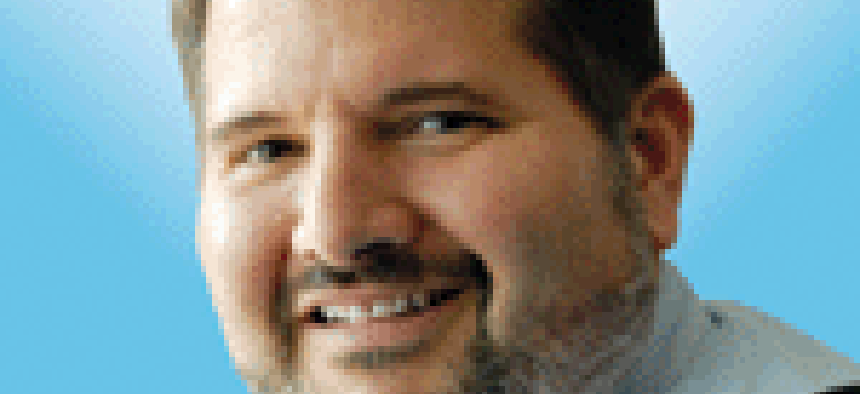 Deloitte has been building a HIVE for big data projects. What lessons can you learn from their approach?
Data analytics and the whole big data phenomenon have been of great interest to me, ever since we started diving deep into our website analytics a few years ago.
The power of analytics comes from taking on tough complex problems, and improving decision making. But I'm more drawn to data analytics' role in the democratization of technology. The movement of computing power from the domain of the technology elites to the regular people has been a boon for productivity, starting with the advent of the desktop computer. Data analytics is just the latest and perhaps greatest movement in this direction.
So, when Deloitte & Touche invited me to a demo of their HIVE facility, I couldn't really say no. The company started developing the HIVE or Highly Immersive Visual Environment, facility in Rosslyn, Va., in 2009. Its roots go back to Deloitte's acquisition of BearingPoint. The HIVE has evolved into a facility that both markets Deloitte's consulting and strategic thinking chops, and serves as a place where big, complex problems get broken down and reimagined through graphics and design.
With a plethora of large touch screens, where massive amounts of data on problems such as air traffic congestion and food safety can be showcased and analyzed, the HIVE is anything if not elegant and, yes, beautiful.
And that is part of its value, said J.R. Reagan, the Deloitte principal who is the driving force behind the center.
Last January, Deloitte acquired Ubermind, an app developer and designer that has worked closely with Apple on designing iTunes, Apple's online store, and its iPhone app. Other clients include Target and REI.
Good design is critical to visualizing data, Reagan said. "We have to reimagine how we do things," he said. "It has to be natural, fun and beautiful or people won't use it."
If people don't want to use a system because it isn't intuitive to use, it raises costs of training and implementation, he said.
The marriage of touch screen technology and big data creates what Reagan called the "two-year-old and the iPad" phenomenon. Executives from government agencies come to the HIVE and see their data presented graphically. They can manipulate it by just touching the screen. They don't need extra training, just like a child can pick up an iPad and intuitively begin using it, he said.
Besides having design as critical element, the HIVE brings different technology disciplines together as teams to work on data projects. "You have to bring together unlike skills," Reagan said. So, systems engineers, geospatial experts, data analyst, designers, social media experts and IT personnel, for example, will all work together on projects.
A customer will bring huge data sets to Deloitte, sometimes spreadsheets with columns numbering into the millions. That data gets crunched, and outside data such as social media feeds and geospatial elements get added. The result is a new way of looking the information and solving problems, Reagan said.
An interesting factoid Reagan shared is that 80 percent of the problems brought to the HIVE had a geospatial component.
I know there are others doing similar work with big data and display technology. Being able to touch and manipulate data is powerful and attractive. Just think of the tablet explosion of the last four years.
But the thing I found most interesting about my visit to the HIVE is that the Gee Whiz factor was really secondary; it's the ability to look at problems differently that is most important here. In this budget environment, that's critical. The more we do that, the better.